No. 14 Cal dominates San Jose State 110-87, Brittany Boyd notches a triple-double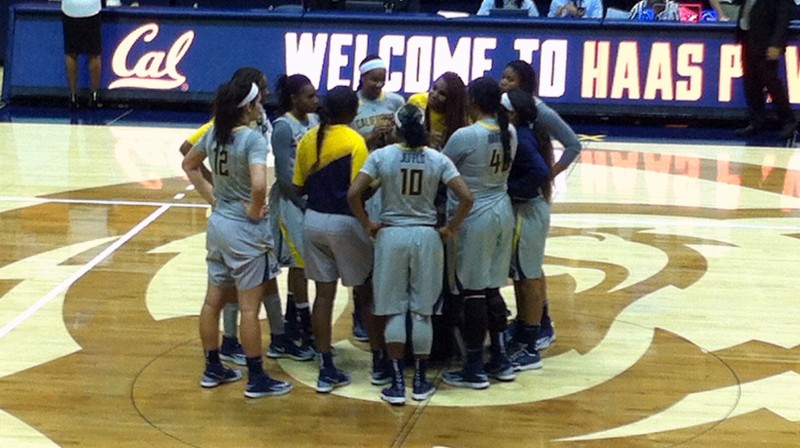 BERKELEY, Calif. – Fresh off a successful road trip to Hawaii for the Rainbow Wahine Classic, No. 14 Cal (5-0) began a homestand hosting a tournament of their own at Haas Pavilion with a dominant 110-87 win over San Jose State (2-3). The Bears came five points shy of a Cal scoring record, falling short of the program-best during a 115-106 win over USC in the Pac-12 Tournament on March 10, 1989.
Senior point guard Brittany Boyd capped the win with a stellar performance, earning a triple-double: 11 points, 13 rebounds and 12 assists. Her feat made her just the second player in Pac-12 history to record at least two career triple-doubles in a career. Nicole Powell (Stanford) finished her career with six triple-doubles, completed in just two seasons from 2000 – 2002.
When asked if she knew she was on course for a triple-double, Boyd said "I didn't know until halftime."However, her self-assurance has been key in helping her stay among the top players in the country and on course to break more program and Pac-12 records for assists and steals.
"I always had confidence in myself that I could do great things," said Boyd about her feat.
Four other Cal players finished the game in double figures including one with a double-double:
Senior forward Reshanda Gray 21 points
Freshman guard/forward Mikayla Cowling 18 points, five rebounds
Freshman guard Gabby Green 17 points, 12 rebounds
Sophomore guard/forward Courtney Range 16 points, nine rebounds
Cal made 57 percent (46-81) of its shots, including 42 percent (8-19) from three-point range and 56 percent (10-18) from the free throw stripe. San Jose State shot 34 percent (31-91) from the floor, 37 percent (11-30) from beyond the arc and 61 percent (14-23) from the free-throw line.
The Bears outrebounded the Spartans, 58-44, a rebounding season high for the Bears. Cal also set a new program record with 34 assists, surpassing the previous high of 33.
Late in the second half Cal head coach Lindsay Gottlieb inserted her cadre of reserves. The second string managed to keep Cal well ahead of Creighton. Freshman forward Penina "Nina" Davidson and redshirt senior guard Brittany Shine finished with nine points and two rebounds each.
San Jose State had three players in double figures. Sophomore forward Jasmine Smith scored 19 points and pulled down five rebounds. Senior guard Ta'Rea Cunningham had 14 points and four rebounds while freshman guard Ali Bettencourt scored 12 points.
The other teams in the Cal Classic include Cincinnati and Creighton. Cal will play the winner of the game between the Bearcats and the Bluejays Saturday evening after the consolation game in the tournament slated for 5 p.m. PT.
After this weekend San Jose State hosts Southern Oregon on Tuesday, Dec. 2. Cal remains home to host Sacramento State the next day.