Seattle Storm: Lauren Jackson to miss 2015 WNBA season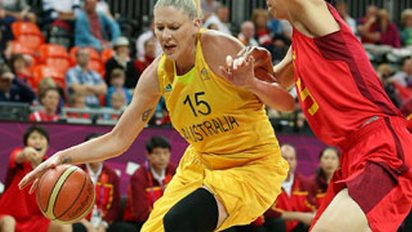 After undergoing surgery for a torn meniscus and injured Achilles, Seattle Storm forward Lauren Jackson will miss the 2015 WNBA season. This will be the third straight season the three-time MVP and Australian Olympian will miss playing in the league. Jackson, 34, has undergone several surgeries in the past few years to repair injuries. After her operation last week, she was fitted for a cast that she will wear for four weeks.
The Storm issued the following statement from president and general manager Alisha Valvanis:
"We are aware that Lauren has undergone another knee surgery and is currently recovering. Lauren's health and recovery remains the top priority as we continue the dialogue regarding her future in Seattle. We know at this time Lauren will not compete in the 2015 WNBA season. We continue to wish Lauren all the best as she recovers and begins rehab."
The 2001 No. 1 draft pick led the Storm to WNBA titles in 2004 and 2010.
Her agent, Bruce Kaider, issued a statement after she had surgery on May 6.
"This surgery was part of the overall plan to get Lauren back on the court as soon as practically possible.

Lauren, in consultation with her surgeon, have agreed to take a conservative approach to her recovery and rehabilitation to give her the best possible chance of returning to full time basketball.

We are optimistic at this stage, but will not know the full extent and success of the surgery until the cast is removed in a months' time."
Jackson hopes to be well enough to compete in the 2016 Olympic Games in Rio.