WNBA player's union to monitor New York Liberty in light of Isiah Thomas hire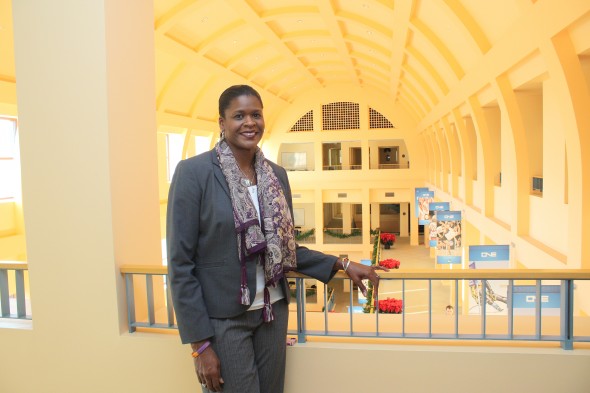 The Women's National Basketball Players Association (WNBPA) announced that it will hold recurring meetings with the franchise's players to monitor the work environment at Madison Square Garden. The action comes as a result of the decision by the Liberty owner, James Dolan, to hire Hall of Famer Isiah Thomas as the team's president. Dolan also wants to give Thomas an ownership stake in the team.
"The WNBPA and its members are aware of the 2007 verdict reached by a federal jury, after trial, that involved actions by Mr. Thomas and Mr. Dolan, and which found there to be a hostile work environment for women at Madison Square Garden (MSG).

WNBA players are aware that they have an impact both on and off the court. The WNBA is the premier women's sports league in the world — its players represent the pinnacle of athletic prowess, are deeply vested in their local communities, and serve as role models for millions of boys and girls across the country. As such, we feel it is important to convey the message that WNBA players will not tolerate a hostile work environment, and that no one should have to endure unwanted sexual advances and harassment in the workplace.

The verdict finding there to be a hostile work environment at MSG was issued eight years ago, however. We recognize that people can learn, grow and evolve in that time frame, and that MSG, under Mr. Dolan, may now afford a hospitable, appropriate and non-discriminatory environment for its female employees.

As the union for all WNBPA players, we want to ensure that this remains the case and that Liberty players will not be subjected to the type of environment found to exist at MSG in the past.

Towards that end, we will have recurring meetings with the Liberty players throughout the season to provide a forum for any issues, complaints or concerns regarding the working environment at MSG. We will be hosting the first meeting prior to the start of the season."

–Evie Goldstein, Director of Operations, WNBPA
Thomas filed ownership papers yesterday. However, given his history when he was the coach of the Dolan-owned New York Knicks, fans and media expressed outrage when MSG announced his re-hiring last week. The Women's Sports Foundation and the Seattle Storm issued statements about the hiring.
"If Mr. Thomas is officially voted into position by your group, he will work in the same office from which he was once disgraced and with the same colleagues who were there when the former Knicks head coach was fired and sued for sexual harassment of his colleague, Anucha Browne Sanders," read the statement from WSF.
A jury awarded Browne $11.6 million. Currently, she is the NCAA's vice president of women's basketball championships, the most powerful position in women's Division I basketball. She chided Thomas and MSG for maintaining that her claims were false and that she was never harassed while she served as the highest ranking female executive in the Knicks organization. Her statement:
"In an attempt to re-write history, the Garden has issued a statement about Anucha Browne Sanders' lawsuit against MSG, Dolan and Thomas that is, at best, misleading and, at worst, a fabrication. In fact, a jury, after hearing all of the evidence, including Thomas's self-serving denials, found that Thomas 'intentionally discriminated against [Browne Sanders] by aiding and abetting a hostile environment based on sex.'"