Tulsa Shock: Glory Johnson-Griner to miss season due to pregnancy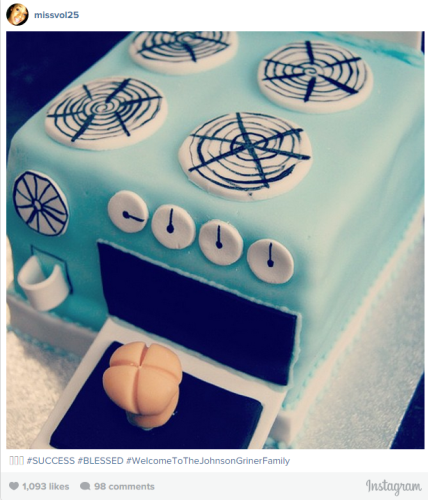 Tulsa Shock president Steve Swetoha announced today that forward Glory Johnson-Griner will miss the 2015 WNBA season. Johnson-Griner and her spouse, Phoenix Mercury center Brittney Griner are expecting their first child. Johnson-Griner informed the team that, after consulting with her doctor, she has decided to limit her physical activity. She posted an Instagram message today hinting at the pregnancy.
"We are excited for Glory and Brittney and wish them the best in the upcoming year with the birth of their first child," said Swetoha.  "We look forward to seeing Glory back in a Shock uniform in 2016."
The couple were arrested last month after a domestic violence incident in their Goodyear, Arizona home on identical misdemeanor charges of assault and disorderly conduct just a two and a half weeks before they were married.
Griner pleaded guilty to misdemeanor disorderly conduct and entered a diversion program. The assault charge was dismissed. She must complete a 26-week domestic violence course and meet other conditions to have the disorderly conduct charge dismissed. Johnson's case was transferred to county court. Her charges were dropped. Both players have indicated that they may appeal the league's decision to suspend them for seven games in the aftermath of the arrests. Today is the appeal deadline.
"It has always been a dream of mine to start a family with someone I love," said Johnson-Griner.  "Being a professional athlete that plays year round, there is never a perfect time to get pregnant without putting my career on hold.
The entire process, from learning our fertility options, to making the sacrifices necessary nine months before this child is born, is merely preparing me to become a great wife and an even better mother. The hardest part is sitting out this WNBA season, being away from my loving teammates, and not being able to be on the court and play for our devoted fans.
Right now, I not only have my health to worry about, but also the health of this little one resting inside me. Rest assured, I will be back next season, stronger and more ready to play then ever!"
She is is expected to return for the 2016 WNBA season.