Early returns leaders in 2015 WNBA All-Star balloting, Diggins and Delle Donne top the voting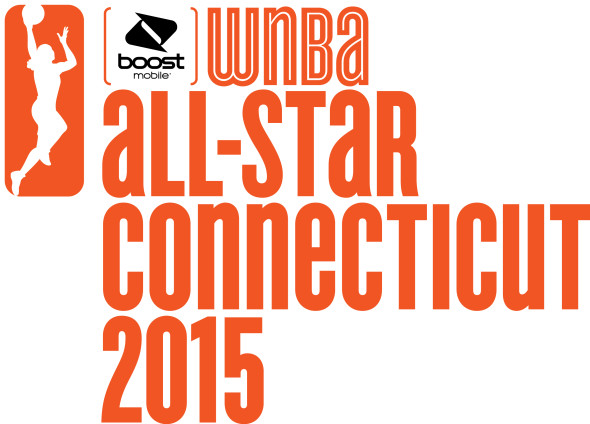 Skylar Diggins of the Tulsa Shock and Elena Delle Donne of the Chicago Sky lead their respective conferences after early returns of WNBA All-Star Balloting for 2015. Diggins, a 2014 All-Star, has 11,099 votes compared with 10,589 for Delle Donne, who last year paced all Eastern Conference players in the balloting. Diggins tore her right ACL during the Shock's win versus the Seattle Storm at the BOK Center on Sunday, June 28 and is out for the rest of the season. She scored 31 points in the game, which was her season high.
Delle Donne is the league's leading scorer at 28.7 points per game and shot blocker (2.5 bpg). She is third in rebounding (9.9 rpg).  She is a two-time All-Star selection and the 2013 WNBA Rookie of the Year and won the Player of the Week award Tuesday, the third in a row to start the 2015 season. She opened last week with back-to-back double-doubles – 45 points, 11 rebounds, and six blocks in a 100-96 overtime win vs. Atlanta, along with a 14-point, 14-rebound effort in a win at Indiana.
Against the Dream, her  45 points and six blocks were career highs, and her 19-of-19 effort at the foul line set a league record for most made free throws without a miss in a single game.  The 45-point outing was the sixth best in a game in WNBA history, and enabled her to set the mark for most points over any seven-game span in WNBA history (221).
The All-Star game takes place July 25 at 3:30 p.m. ET at the Mohegan Sun Arena in Uncasville, Conn. It will be broadcast on ABC.
Early Returns Leaders
Eastern Conference
Backcourt: Elena Delle Donne (Chi) 10,589; Shoni Schimmel (Atl) 4,419; Cappie Pondexter (Chi) 2,862; Courtney Vandersloot (Chi) 2,301; Ivory Latta (Was) 2,222; Alex Bentley (Con) 1,896; Marissa Coleman (Ind) 1,404; Allie Quigley (Chi) 1,326; Briann January (Ind) 1,289; Brittany Boyd (NY) 1,191; Kara Lawson (Was) 1,162; Tiffany Hayes (Atl) 1,118
Frontcourt: Frontcourt: Tamika Catchings (Ind) 5,558; Angel McCoughtry (Atl) 4,225; Tina Charles (NY) 3,359; Emma Meesseman (Was) 2,612; Natalie Achonwa (Ind) 1,948; Stefanie Dolson (Was) 1,727; Erika de Souza (Atl) 1,530; Swin Cash (NY) 1,402; Kelsey Bone (Con) 1,277; Chiney Ogwumike (Con) 1,189; Kiah Stokes (NY) 1,142; Alyssa Thomas (Con) 1,124
Western Conference
Backcourt: Skylar Diggins (Tul) 11,099; Seimone Augustus (Min) 5,518; Sue Bird (Sea) 4,693; Lindsay Whalen (Min) 4,091; DeWanna Bonner (Phx) 3,438; Kayla McBride (SA) 1,994; Odyssey Sims (Tul) 1,891; Jewell Loyd (Sea) 1,622
Frontcourt: Frontcourt: Maya Moore (Min) 7,783; Brittney Griner (Phx) 3,656; Candice Dupree (Phx) 3,410; Ramu Tokashiki (Sea) 2,378; Nneka Ogwumike (LA) 2,337; Rebekkah Brunson (Min) 2,139; Courtney Paris (Tul) 1,508; Plenette Pierson (Tul) 1,190; Kaleena Mosqueda-Lewis (Sea) 1,152