Pan Am Games begin, Natalie Achonwa and several college stars to participate
The Pan American Games begin this weekend with the women's basketball preliminary round starting next Thursday, July 16.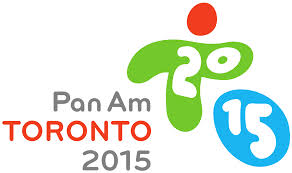 Indiana Fever rookie center Natalie Achonwa will represent her native Canada in the competition. She will leave the Fever following tonight's game with the San Antonio Stars. She will rejoin the franchise following the WNBA All-Star break and miss four games with Indiana – July 15, 17, 18 and 21. The WNBA All-Star Game is Saturday, July 25.
Achonwa was a member of the 2012 Canadian Olympic Team and is the WNBA Rookie of the Month for June. She leads all rookies in scoring (9.8 points per game) and field-goal percentage (52.9 percent). Next month, she will compete with Canada in the 2015 FIBA Americas Championships conducted in Edmonton, August 9-16. The Americas Championships in August is a qualification event for the 2016 Olympic Games in Rio de Janeiro, Brazil.
Other members of the Pan Am Games Canadian team include UConn's Kia Nurse, UCLA's Nirra Fields and South Carolina incoming freshman Shay Colley.
Rookie guard Jennifer O'Neill of the Minnesota Lynx is listed on the Pan Am Games roster for the Puerto Rican National Team. Other notable players competing for Puerto Rico include former Texas player Carla Cortijo Sanchez and former Iona Star Damika Martinez.
Teams competing in the Pan Am Games in women's basketball:
Argentina
Brazil
Canada
Cuba
Dominican Republic
Puerto Rico
United States
Venezuela