Dishin & Swishin 9/17/15 Podcast: Breaking down the conference semifinals with Lin Dunn and Chiney Ogwumike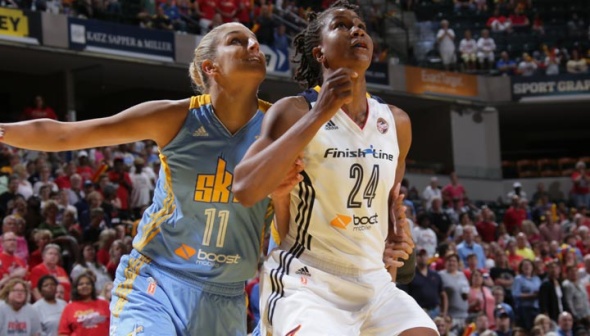 [display_podcast]
Click here to subscribe to the podcast with your feed reader or podcast app: j.mp/dishinpodcast. Available on iTunes, Player FM, Acast (iOS, Android) and Podcast Addict (Android).
The roundtable discussions are some of the most popular and listened to shows from the Dishin & Swishin podcast. With the WNBA playoffs beginning tonight, it is time to convene one again. For the sake of brevity though, there are only two guests this week, but each is impressive in their own way.
Connecticut Sun forward Chiney Ogwumike is the 2014 WNBA rookie of the year, and due to her injured knee, had to miss the 2015 season. This gives her the unusual perspective of being a player that has faced most of the participants in the playoffs, but also having the perspective of someone watching them from the sideline.
Women's Basketball Hall of Famer Lin Dun coached the Indiana Fever last season, concluding a storied coaching career with several stops and a diversified background. Her unique perspective of being a champion coach who coached with and against virtually everyone in the playoffs makes her one of the most knowledgeable and entertaining analysts to appear on Dishin & Swishin.