Brittney Griner suspended for start of USA Basketball training camp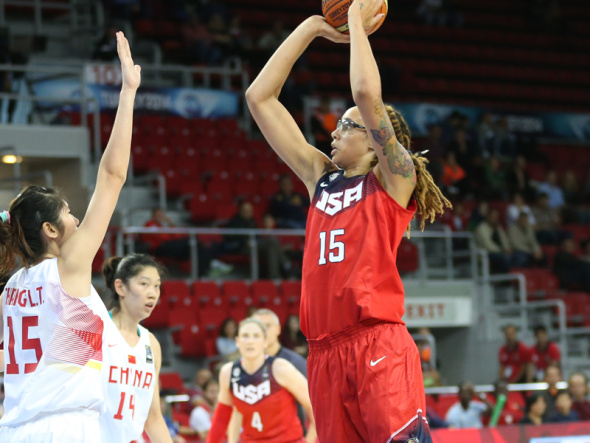 From USA Basketball:
USA Basketball today announced that Brittney Griner (Phoenix Mercury), who pled guilty to misdemeanor disorderly conduct and entered a diversion program, will be suspended for 20 percent of the next USA Basketball Women's National Team camp in which she attends. The suspension will begin once she arrives at camp.
"USA Basketball does not condone violence of any sort," said USA Basketball CEO Jim Tooley. "Brittney accepted responsibility for her actions and has been complying with the court order to attend domestic violence counseling and has served a seven-game suspension in the WNBA. USA Basketball has conducted extensive interviews with everyone involved, and because Brittney has continued to show remorse and has dealt with this issue head-on, USA Basketball believes that the discipline it is imposing on Brittney is appropriate and fair."
Members of the USA National Team will train and compete Oct. 2-10 in Europe, followed by a training camp (dates and site TBD) in the spring, and gather in late July for its final 2016 Olympic preparations.