Dishin & Swishin 10/08/15 Podcast: Taj McWilliams-Franklin transitions from WNBA legend to Division II head coach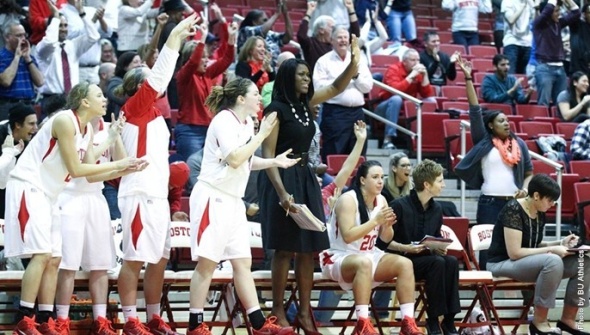 [display_podcast]
Click here to subscribe to the podcast with your feed reader or podcast app: j.mp/dishinpodcast. Available on iTunes, Player FM, Acast (iOS, Android) and Podcast Addict (Android).
Taj McWilliams-Franklin has played basketball for twenty-five franchises, in twelve countries, over twenty-one years.
Just let that sink in for a minute; each part on its own is an amazing achievement. Combined, they make for a legacy of greatness sure to be honored with a spot in the Women's Basketball Hall of Fame.
Now, "Mama Taj" is "Coach Taj." For years, she was known by the first moniker in WNBA circles. She was the veteran, the leader, the person always there in a motherly way for her teammates. The second part, as she jokes, means she now tells her players at Post University, a small Division II school in Waterbury, Connecticut, go cry on your mother's shoulder, I'm your coach.
McWilliams-Franklin's arrival at Post for her first head coaching job was a circular route, in many ways like her playing career. As a player, she started at Georgia State University, leaving there and enrolling at St. Edwards University, an NAIA level school. Her pro career wound throughout Europe, she joined the ABL and then the WNBA.
McWilliams-Franklin was an assistant coach at Rice University, then joined the staff of the New York Liberty under Bill Laimbeer, before coaching at Boston University. As she describes on the podcast, each of these positions kept her away from her family during the summer months when school is out, and that was important to her. Post is not in session during the summer except for online courses, and being Division II there is less recruiting time demands. It is in familiar territory in Connecticut, close enough to the big cities should she want to go. The match thus far is perfect.
On last week's podcast, Washington Mystics coach Mike Thibault singled out McWilliams-Franklin as one of those players that seems to have another gear and escalates to another level come playoff time. Her two WNBA championship rings help bear that out.
It is a pleasure to have McWilliams-Franklin on this week's Dishin & Swishin podcast. Some of the topics discussed include:
The first two games of the WNBA finals (including the refereeing!)
The ability of some players to step up come playoff time (the role of Briann January in particular)
Tamika Catchings as an opponent, as a person, and as a competitor
Maya Moore as a teammate, on and off the court
Briann January as a candidate for 2015 Finals MVP
The difficulty of merging a unique talent like Sylvia Fowles, who plays in a different manner than a team's schemes
Why coaching at a Division II school was the right decision at this time and is very important to her on several levels
The ABL versus the WNBA and which she preferred playing in
A fascinating conversation with one of the most cerebral and dynamic individuals to grace a woman's basketball court.
Enjoy the podcast!