Oregon State picked by coaches to win Pac-12 regular season title in 2015-16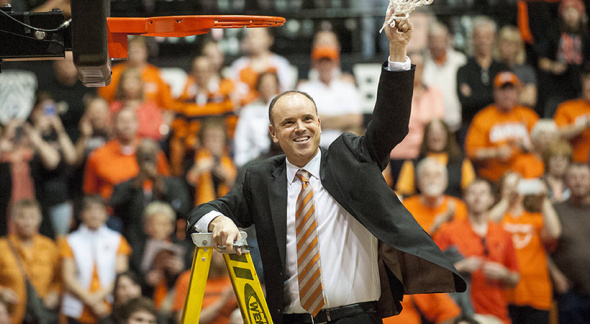 Pac-12 coaches expect Oregon State to continue the momentum the Beavers earned during their historic 2014-15 season by picking Scott Rueck's squad to win the 2015-16 regular season title. Last year the Beavers won the regular season for the first time in program history. Coaches gave Oregon State the maximum first place votes with 11 (121 total points). After being voted to win the conference during the previous 15 years, Stanford came in second with 104 points. Arizona State was third while Cal and UCLA were tied at fourth.
Rueck returns four starters, including Pac-12 Defensive Player of the Year Ruth Hamblin.
| Team (First Place Votes) | Points |
| --- | --- |
| 1. Oregon State (11) | 121 |
| 2. Stanford | 104 |
| 3. Arizona State (1) | 102 |
| T-4. California | 88 |
| T-4. UCLA | 88 |
| 6. Washington | 68 |
| 7. USC | 60 |
| 8. Oregon | 52 |
| 9. Colorado | 39 |
| 10. Washington State | 30 |
| 11. Utah | 23 |
| 12. Arizona | 17 |