Dishin & Swishin 11/05/15 Podcast: Vanderbilt's Melanie Balcomb on the transfer epidemic, returning to prominence in the SEC and more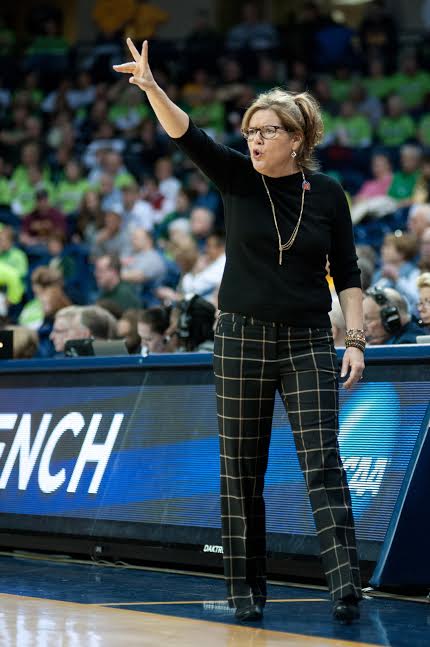 [display_podcast]
Click here to subscribe to the podcast with your feed reader or podcast app: j.mp/dishinpodcast. Available on iTunes, Player FM, Acast (iOS, Android) and Podcast Addict (Android).
"The animals are running the zoo," says Vanderbilt coach Melanie Balcomb on this week's Dishin & Swishin podcast, referring to the epidemic of transferring student-athletes plaguing women's college basketball currently.
This season is certainly a different one for Balcomb and the Commodores. She enters the 2015-16 campaign with more SEC wins than any active coach in the conference, but 2014-15 was the first time since she came to Vanderbilt for the 2002-03 season that her team failed to make the NCAA tournament; in fact, only twice before did they fail to get past the first round of the tournament.
In reading the media comments by players on the Commodores, as well as statements from coach Balcomb, it is clear there was an issue with the chemistry, commitment and dedication of last year's team. To that end, four players, including three that were at least part-time starters, transferred prior to this season. Each played almost 20 minutes per game, and Balcomb invested time and effort in their development; she will get no return on that investment.
A good part of this week's podcast is a spirited discussion with Balcomb on the transfer epidemic. All over the country, stars and role players are transferring from school to school, taking advantage of rules that allow them to sit out a season and resume their career elsewhere with no further repercussions. Balcomb discusses the fact that some seem to have an "exit strategy" from day one, and are "never all the way in" to the university they initially chose.
In approximately one year, Diamond DeShields, Lexie Brown, Kaela Davis, Sierra Calhoun, and Linnae Harper are just a few of the bigger name players that have transferred despite having substantial roles in the programs of their original chosen school, all of which were highly ranked as well. Each had their own reasons to start at one place and then leave, and that is not the point of this discussion. The point is that more and more it seems that student-athletes feel they have honored their commitment to a school by completing one season, while the schools are being required to commit four years of guaranteed scholarship in return.
Even student-athletes that have gone as far as getting their degree, and having four years or more at a school due to a medical redshirt situation, can leave and play at a new school with no penalty or delay. In some cases, it works, as in last year's Seton Hall situation where Daisha Simmons left Alabama to be closer to a sick family member. However, what about South Carolina transfer Sarah Imovbioh, who graduated from Virginia and now is part of a top five program? Was the reason to transfer to win a championship or get professional exposure? If so, is that fair to Virginia? You certainly cannot fault the student-athlete for using the system to their advantage.
However, it is a system, as coach Balcomb says in the podcast, that is "out of whack."
Vanderbilt does use the rules to its advantage as well; it would be naive to think that is not the case. They are counting heavily on graduate transfer Minta Spears to be their floor leader. Spears graduated from Texas Tech and enters Vanderbilt with remaining eligibility.
The Commodores also return their top scorers from last season in Rebekkah Dalman, Morgan Batey, and Marqu'es Webb, so the cupboard is far from empty after the transfers. That said, keeping up with South Carolina, Tennessee, and the rest of the SEC is a difficult task under the best of circumstances.
Still, at Vanderbilt is one of the most difficult places to play, with the home team winning over 80 percent of their games, so you know there's a good chance one of those upper teams is going to get picked off at some point.
Will it be enough to get Balcomb's team back into the big dance? Time will tell. Enjoy the podcast!