Dishin & Swishin 11/12/15 Podcast: UConn or the field? The Roundtable looks at the NCAA season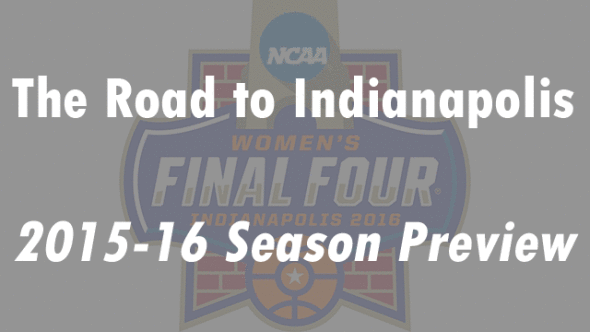 [display_podcast]
Click here to subscribe to the podcast with your feed reader or podcast app: j.mp/dishinpodcast. Available on iTunes, Player FM, Acast (iOS, Android) and Podcast Addict (Android).
This weekend the NCAA women's basketball season tips off. So Dishin & Swishin asks you, if you had to choose a national champion, and the choices were three-time defending champion UConn or the rest of the field, which would you choose? Not that easy to decide, is it?
As the action begins, it is the perfect time for Dishin & Swishin host David Siegel to convene another session of the Dishin & Swishin roundtable discussions, to preview the NCAA women's basketball season. The esteemed panel this time around consists of:
Stephanie White, ESPN analyst and head coach of the WNBA's Indiana Fever
Brenda VanLengen, analyst for numerous networks including ESPN, Pac-12 Network and Fox Sports
Debbie Antonelli, SEC Network analyst for men's and women's games
Mary Murphy, making her roundtable debut, Pac-12 network analyst
The podcast moves from topic to topic, team to team, conference to conference at a frantic pace, covering a wide range of subjects including (but not limited to):
The impact of the new rules on the NCAA season
If not Connecticut, then who?
A look at conferences throughout the country, the separation from top to bottom, which programs can impact the national scene
Breaking down the preseason top 25 rankings
The impact of this past summer's international play on several schools
Players and teams that our experts think can surprise you or are worth looking at
A fast-paced hour plus with some of the best analysts in the business. Without a doubt, you will learn something you did not know before!
Enjoy the podcast, and enjoy the season!