Dishin & Swishin 12/26/15 Podcast: Sun choose Curt Miller to help franchise seek elusive WNBA title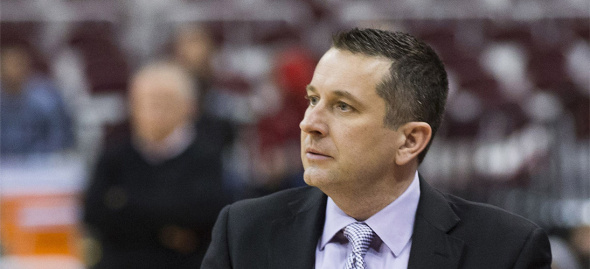 [display_podcast]
Click here to subscribe to the podcast with your feed reader or podcast app: j.mp/dishinpodcast. Available on iTunes, Player FM, Acast (iOS, Android) and Podcast Addict (Android).
All the Connecticut Sun want for Christmas is a WNBA championship. After an extensive search, the Sun found the man they feel will lead them to their elusive first title.
Mike Thibault was a two-time coach of the year and led them to the finals, but that was not enough, and he was let go after the 2012 season ended in disappointment. Anne Donovan did not make the playoffs in her three seasons at the helm, much less get them a championship.
When Donovan declined to return for the 2016 season, the Sun management talked to many of the qualified coaches out there, before announcing on December 17, 2015 that Curt Miller would be the third head coach to lead the franchise since it relocated from Orlando in 2003.
Miller spent last season as an assistant coach to Brian Agler with the Los Angeles Sparks. Moving to Uncasville from Los Angeles may be culture shock, but escaping the scathing competition of the Western conference should make any coach smile.
When Agler added Miller to his staff, he mentioned Miller's success in developing talent. In Connecticut this is a must, because while he inherits a cupboard that is far from bare, he takes on a team that is generally in need of experience and development.
Only Camille Little and Jennifer Lacy have more than five years of experience. The core players that Miller will rely on, Chiney Ogwumike, Alex Bentley, and Kelsey Bone, each have three years or less in the league. Add in young talent like Alyssa Thomas, last year's rookies Chelsea Gray and Elizabeth Williams, and the number three draft choice, and this is as young a team as you will find in the league. It will be Miller's task to form them into a playoff team.
It is a pleasure to welcome Curt Miller back to Dishin & Swishin for the third time. Miller's previous head coaching jobs, at mid-major Bowling Green and power five conference Indiana featured success that brought him on the podcast then.
Topics covered in the podcast include:
Expectations of success in Uncasville
Coaching a professional team versus a college team
Talking to and working with the Sun roster, and the importance of communication
Going from Ogwumike (Nneka) to Ogwumike (Chiney), seeing Alex Bentley in the Big 10 conference
His success at Bowling Green, and the success of mid-majors in this year's college season
Being the first out gay man to be a head coach of a pro sports team and what that means to him
UConn, his friendship with Geno Auriemma and embracing the Huskies' program to learn from their success
Enjoy the podcast!