WNBL: Melbourne Boomers ownership group puts team on the market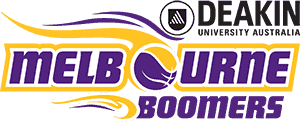 The ownership group of the WNBL's Melbourne Boomers, the  Bulleen-Templestowe Basketball Club (BTBC), plans to sell the team's franchise license before the 2016-17 WNBL season.
"The Deakin Melbourne Boomers is now a large operation and it's time to consider the opportunity of new owners taking this great WNBL club to the next level," said BTBC President, Linda Perry in a release on the league's website. "The off-court achievements this season has seen significant progress and success in all areas, but in the best interests of both BTBC and the WNBL operation, the timing to explore these options is right."
According to a report in The Age, the team is open to considering foreign investors including WNBA owners.
Founded in 1981, the league currently has nine teams. In addition to the Boomers, its franchises include the Adelaide Lightning, Bendigo Spirit, Dandenong Rangers, Perth Lynx, SE Queensland, Sydney Uni, reigning champions Townsville Fire and UC Capitals. In the history of the WNBL, 15 teams have folded.
Several WNBA players join WNBL teams during the WNBA offseason. Australian greats who have had successful careers in the WNBL include Michele Timms, Lauren Jackson, Robyn Maher, Rachael Sporn, Suzy Batkovic, Kristi Harrower and Tully Bevilaqua  along with current WNBA players and coaches Penny Taylor, Erin Phillips, Marianna Tolo, Cayla Francis, Abby Bishop, Leilani Mitchell, Jenna O'Hea and Phoenix Mercury head coach Sandy Brondello.
[
Current list of WNBL players
]
The rest of the release:
The intention to transfer its licence, which it has held since 1984, comes at a time when BTBC is investing in the redevelopment of the club's Sheahan's Road Stadium, a venture that will cost the club upwards of $500,000 and comes with $800,000 in government and council funding.

Servicing more than 6000 members in domestic and representative basketball for all age groups, BTBC is excited that the redevelopment will start in 2016, the first significant upgrade to the historic and much-loved home of the Bulleen Boomers since the stadium opened in 1974.

"We have waited a long time for a redevelopment at Sheahan's Road. For all of our members, old and new, and for our future members, it has to take precedence," said Perry.

"Everyone at BTBC has done a magnificent job supporting an incredibly successful WNBL program for more than three decades, the club has a rich history in producing a large number of Opals and Olympians, something we are all proud of."

"All options are on the table, we are looking for the absolute best owner or ownership model to take this fantastic club onwards and upwards," said Perry, adding, "I have no doubt some of our current partners, perhaps WNBA clubs with an ever-increasing Australian connection, private owners, maybe even NBL clubs will identify the Boomers as being a great asset, particularly given our reach into the female market."

"Our efforts in community engagement are well recognised, we have a large number of other Victorian basketball associations engaged and promoting our games each week, and our players are excellent role models across the community, especially for aspiring young female athletes," added Perry.

With commercial revenue significantly up in 2015/16, and attendances up by more than 40 per cent this season, BTBC believes its WNBL program is in the best shape ever and views this as the perfect time for new ownership to take the Boomers to the next level.

"Strong coaching and management is in place, we have a talented roster, the State Basketball Centre has become a well recognised home base and commercial backing has increased significantly with Deakin University leading a stable group of partners," said Perry.

"The intention of BTBC is to both ensure obligations to members is met via the stadium redevelopment and that the transfer of the WNBL licence to a new owner delivers ongoing success and security for the Deakin Melbourne Boomers."

Boomers General Manager, Justin Nelson, views this move as a positive step for the WNBL operation and is confident the Deakin Melbourne Boomers will continue to grow as a leading female sports team on the national stage.

"We have worked extremely hard to place the Deakin Melbourne Boomers at the forefront of fan engagement in the WNBL and as a strong commercial asset for all of our partners. Every metric has risen, some have more than doubled, and our increased revenue and attendances this season reflect that," said Nelson.

"We highly value all of our loyal members, supporters and commercial partners. They are a big part of our ongoing success and like us we know they will view this as an exciting step forward."

"BTBC has attracted significant funding for the redevelopment of its home stadium, but it must also contribute funds, so that is a priority and as a result this great WNBL program is available for new ownership, which I think opens up some really exciting opportunities."

"We have seen the likes of Manchester City invest in an A-League team so foreign investment in the WNBL is a realistic option, other WNBL teams have university ownership and private ownership models in place, so there is a range of possibilities to consider. We hope to make some exciting announcements in the near future," added Nelson.