Dishin & Swishin 3/24/16 Podcast: Stephanie White breaks down the Sweet 16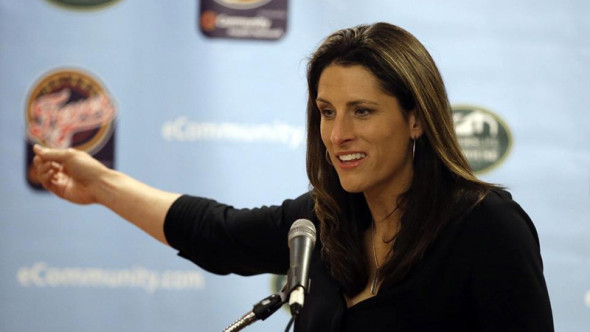 [display_podcast]
Click here to subscribe to the podcast with your feed reader or podcast app: j.mp/dishinpodcast. Available on iTunes, Google Play Music Podcasts, Player FM, Acast (iOS, Android) and Podcast Addict (Android).
The subregionals are complete and the Sweet 16 are in the regional locations for the next two rounds of the 2016 NCAA tournament.
Games are on Friday and Sunday in Sioux Falls, South Dakota and Lexington, Kentucky. On Saturday and Monday, games will be in Bridgeport, Connecticut and Dallas, Texas. No seed below a seven-seed advanced to this round, but none of the rounds have the top four seeds left.
To break down the Sweet 16 and give some insight into what to look for this weekend, it is great to have ESPN analyst and Indiana Fever head coach Stephanie White back on Dishin & Swishin.
A former star player and now an outstanding coach, as well as one of college basketball's top in-game commentator, White's analysis brings that particular view to the game you can only have with experience of playing and coaching at the highest levels.
Will there be upsets?
Who should we look for to be a surprise?
Will the four number one seeds all advance?
What do teams need to do to advance?
White answers these questions and more, including analysis of the success of top seeds Connecticut, Baylor, South Carolina and Notre Dame, and what makes them so difficult to play against.
In 30 minutes, each team, each game is broken down and discussed so there is something for everyone!
Enjoy the podcast!