Bonus! Dishin & Swishin 4/08/16 Podcast: ESPN's Kevin Negandhi helps put a wrap on the college basketball season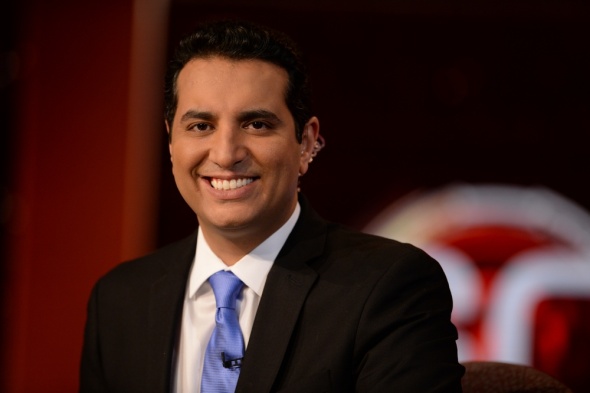 [display_podcast]
Click here to subscribe to the podcast with your feed reader or podcast app: j.mp/dishinpodcast. Available on iTunes, Google Play Music Podcasts, Player FM, Acast (iOS, Android) and Podcast Addict (Android).
If you are anything like us, Kevin Negandhi, Kara Lawson and Rebecca Lobo took up residence in your living room since the middle of March. They were polite and friendly guests, sharing insight and information, but not eating any of the snacks.
With the NCAA women's basketball tournament in the books, there is a hole right now; a vacant space that needs closure. Today we bring you that closure, as we put a wrap on the college basketball season with ESPN women's basketball studio host Negandhi returning to Dishin & Swishin for a special podcast.
A former Temple women's basketball play-by-play radio announcer, this was Negandhi's fourth year hosting ESPN's tournament central studio show along with expert analysts Lawson and Lobo. They never seemed forced or over-rehearsed; they reacted to the games of the moment and the actions of the players and coaches (bonus points for Lawson's jacket throwing).
Negandhi gives an insight into the studio activities; a behind the scenes look at some of the situations and vignettes you saw during the tournament, and also addresses some of the issues of the tournament, including:
"UConn is killing the women's game" and Negandhi's tweets with Dan Shaughnessy
"UConn is not killing the game, it is ESPN shoving UConn down our throats that is killing the game"
"Why does the women's tournament not get more channels, and just whip around coverage in early rounds?"
We hope this gives you that satisfying feeling of closure.
Enjoy the podcast, and on to WNBA season!