Dishin & Swishin 4/07/16 Podcast: A legend all over the world, Lauren Jackson looks back and looks forward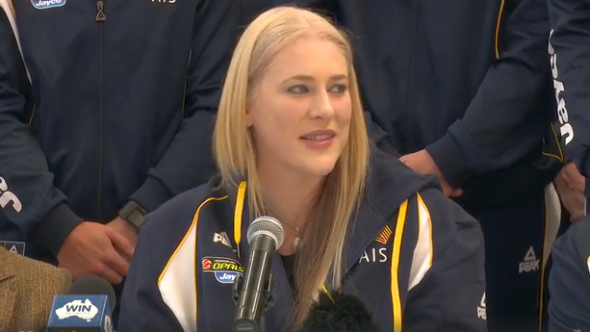 [display_podcast]
Click here to subscribe to the podcast with your feed reader or podcast app: j.mp/dishinpodcast. Available on iTunes, Google Play Music Podcasts, Player FM, Acast (iOS, Android) and Podcast Addict (Android).
In her prime Lauren Jackson was considered to be the best player in the world. A rare blend of size, strength and skill not often seen, she dominated competition all over the world, winning championships and awards in various leagues and national team competitions.
However, in recent years the spirit has been willing, but the body has not, and a myriad of injuries have cut short her career On March 31, 2016, almost 20 years after she began playing in Australia and 15 years since the Seattle Storm drafted her in the WNBA, Jackson announced her retirement.
It is a pleasure to welcome Lauren Jackson to Dishin & Swishin. The conversation was via telephone with Jackson in Australia, so it is not the best recording we have ever put on the air, but we felt it is important to hear Jackson in her own words in the podcast, not transcribed.
Topics covered include:
Her love for Seattle; the Storm, the city, the fans
Playing for the Opals and how important the national team is to her
Injuries, some known and some previously undisclosed and the impact on her
Lisa Leslie, the weave, and the aftermath
The Rio Summer Games and her plans for the future
When she retired, Hoopfeed posted a tribute to her that says it all here so there is not much to add about the career and impact of Lauren Jackson. We wish her the best in her future, and look forward to seeing where it takes her.
Enjoy the podcast!