Alabama A&M University: Head coach Semeka Randall resigns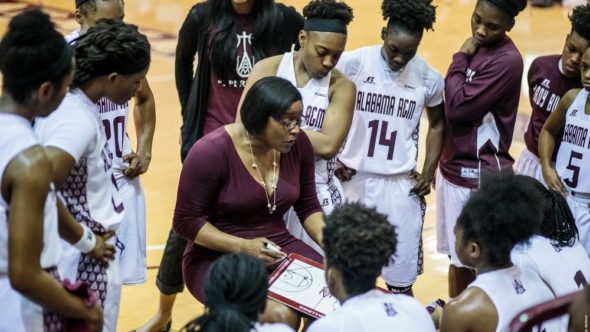 Head coach Semeka Randall has decided not to return for employment at Alabama A&M University according to Director of Athletics Bryan Hicks.
"We would like to thank coach Randall for her service to the women's basketball program and wish her much success in her future endeavors," said Hicks.
A search for a new coach will begin immediately.
During her three seasons at AAMU, Randall managed a 17-73 overall record – her best win/loss record was 6-24 during the 2014-15 and 2015-16 seasons. She led the Lady Bulldogs past the first round of the SWAC Basketball Tournament her first (2013-14) and last (2015-16) seasons with AAMU.
A University of Tennessee alumna, Randall played under Pat Summitt and was a member of the 1998 NCAA Women's Basketball Championship team that earned a 39-0 record. After graduating from the University in 2000, Randall was the 17th overall draft pick in the 2001 WNBA Draft, playing four seasons.