#LifeAfterWNBA: Where Are They Now? Simone Edwards interviews Betty Lennox
Former WNBA player and Seattle Storm original Simone Edwards will be writing a column this summer on the lives of former players in the league. This is the first in the series. For more on Edwards, check out her bio at the bottom of the article.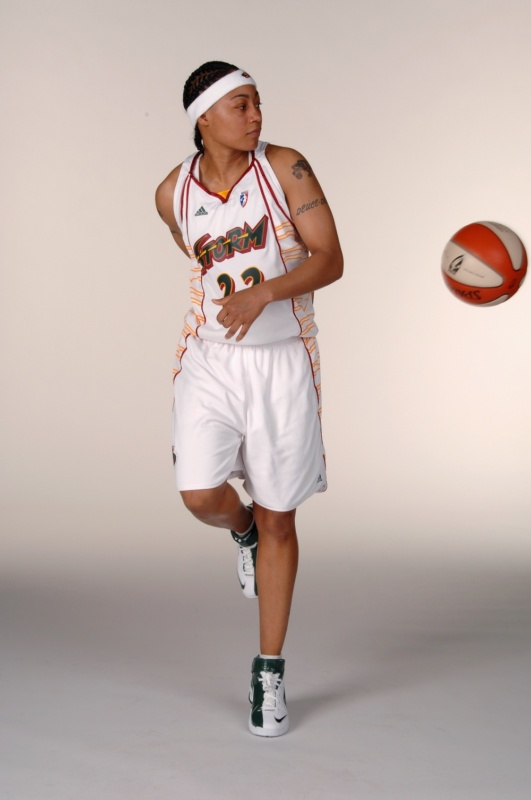 Ever wonder what happened to your favorite WNBA players? Fans don't always find out what happens to them once they leave the court, until now. First up, Betty Lennox.
It's been twelve years since Betty Lennox, a member of the Seattle Storm's first All-Decade Team, won the MVP of the 2004 WNBA championship against the Connecticut Sun. I remember that championship, that game and her performance well because I was her teammate and that final game was one of the most thrilling WNBA championship games I've ever seen.
Betty had been making her mark on the professional courts since she first stepped on the hardwood in 2000, being named the WNBA's Rookie of the Year. Known for her determined offense, she hit her 200th career three-pointer in 2005 with the Storm and went on playing until she was slowed down by injuries like so many of us who dedicated our bodies to playing basketball at the highest level.
Betty was the eighth born out of nine children. She attended Butler Community College in Kansas, Trinity Valley Community College in Texas, and Louisiana Tech. Right out of college, she was drafted by the Minnesota Lynx as the sixth overall pick in the 2000 WNBA draft.
Betty Lennox is still a champion due to her discipline and sacrifice and is aiming higher. Below she shares her #LifeAfterWNBA:
Q: Since leaving the WNBA, how have you remained engaged with the game and life after WNBA?
Lennox: Since retiring from the WNBA, I have continued being involved with the game by training men and women in basketball and coaching at the college level. I also travel nationally as a motivational speaker and mentor young people through my foundation.
Q: In 2006, you were presented with the WNBA's Community Assist Award for your charitable work. Tell me about your foundation.
Lennox: I founded the Lennox Foundation 22 while I played for Seattle Storm, after local news about an abandoned child caught my attention. Our mission is to give neglected or abused kids the opportunity to experience life in a different way; by giving them support, love, education, and self-motivation through basketball.
Q: What advice would you give to soon retiring athletes/execs?
Lennox: My advice would be to leave it all out on the floor. If not you will regret it. Also, find your second favorite thing to do in life to prepare for life after basketball. Then, invest well.
Q: How do you maintain your fitness/health regimen?
Lennox: Due to my injuries I endured from playing the game, I cannot do as much as I used to, but I am on a strict diet such as no sugar, no meat and very little carbs and work out when my body allows me to use a stair master or stationary bike.
Q: What's been your biggest "aha moment" from your time in the sport?
Lennox: My biggest "aha moment" from my time in the sport is that I felt that the league did not market all the players like they should have, that had the same status as others players in the league.
Q: What are your goals and aspirations?
Lennox: My goals and aspirations is to become part of an NBA franchise as a coach or player skill developer. I hope to one day have the opportunity working with Phil Jackson and Tyronn Lue.
Q: Name two of your top role models: one from sports industry and one from outside of it.
Lennox: My top role model in sports would be Cynthia Cooper and outside of the sports industry is Jesus Christ.
Q: What is something you wish you had done while playing in the WNBA?
Lennox: Something that I wish I had been done while playing is become a franchise player that was taken more seriously, in order to have a bigger impact on those coming into the league that looked up to me.
Q: What were your most memorable moments in the WNBA?
Lennox: My most memorable moments in the WNBA was winning Rookie of the Year, and becoming the first rookie to ever play in the WNBA All-Star game in 2000, and winning the WNBA Championship with Seattle Storm, and becoming the MVP in 2004. All historical moments that I rarely see or hear about.
Q: What would you like to say to your fans?
Lennox: Oh how I miss them! But say thanks for all the love and support over the years and even today as I see them in different places. Some fans still send cards for me to sign and those who see me around appreciate the time I put into playing and wish I was still out there. The most difficult thing about being away from the sport is being able to perform and play basketball for my fans. SHOUT OUT to my fans!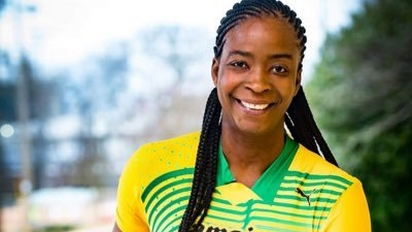 SIMONE EDWARDS is a former New York Liberty and Seattle Storm WNBA player whose life is the subject of a film adaptation based on her upcoming memoir. Simone was the first Jamaican WNBA player, 2004 WNBA champion and one of the league's top rebounders. She is a graduate of Seminole State College and University of Iowa, NCAA Women's Basketball Ambassador, Managing Director of Starstruck Ventures, a sports career transition firm, founder of Simone4Children and its global initiative, The Anti-Bully Project. Simone is a sought-after motivational speaker, fitness motivator and player development coach. Follow Simone @jamhurricane on Facebook, Twitter and Instagram and visit her website at www.jamaicanhurricane.com.