Phoenix Mercury signs Lindsey Harding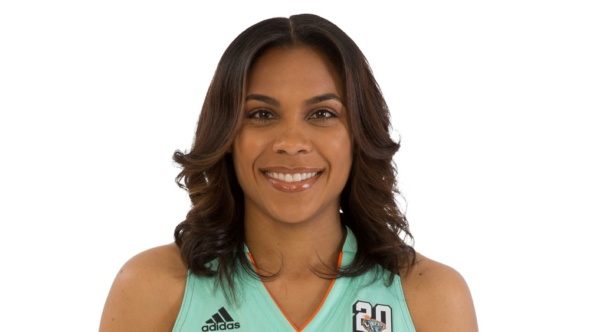 The Phoenix Mercury signed veteran point guard Lindsey Harding today. Harding began the season with the New York Liberty. She averaged 3.6 points and 4.2 assists in 22.9 minutes per game in five games before getting waived and heading to Europe to compete in the FIBA Women's Olympic Qualifying Tournament for Belarus where that country's national team qualified for the Olympics.
Harding's first game with the Mercury will be Friday night in Washington as Phoenix takes on the Mystics. The Mercury's roster now stands at 12. The guard is a former No. 1 overall pick in the WNBA Draft, who was actually selected by Phoenix in 2007 before her rights were traded to the Minnesota Lynx in exchange for Tangela Smith.
A nine-year WNBA veteran with Minnesota (2007-08), Washington (2009-10), Atlanta (2011-12), Los Angeles (2013-14) and New York, Harding owns career averages of 10.3, 3.0 rebounds, 4.2 assists and 1.1 steals in 249 games (210 starts).
The Mercury waived rookie guard Nirra Fields last weekend.
Current Phoenix Mercury Roster