San Antonio Stars: Starting guard Kayla McBride out for season due to foot injury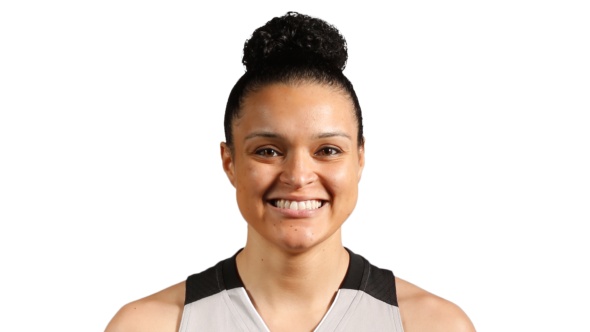 San Antonio Stars starting guard and leading scorer Kayla McBride will be out for the rest of the season due to a right foot fracture. The injury occurred in the third quarter of the July 2 game at the Minnesota Lynx. She underwent a CT scan and evaluation this week and was initially listed as day-to-day.
McBride, a Notre Dame graduate in her third year as a pro, averaged 17.1 points per game and 4.0 rebounds per contest. Yesterday, the Stars signed 5-10 guard Blake Dietrick to a seven-day contract.
Kayla McBride Career Regular Season Averages
| SEASON | TEAM | G | GS | MPG | FG% | 3P% | FT% | OREB | DREB | RPG | APG | SPG | BPG | TO | PF | PPG |
| --- | --- | --- | --- | --- | --- | --- | --- | --- | --- | --- | --- | --- | --- | --- | --- | --- |
| 2014 | SAN | 34 | 34 | 26.0 | 40.6 | 39.6 | 84.6 | 0.6 | 1.7 | 2.3 | 1.7 | 0.9 | 0.1 | 1.2 | 1.1 | 13.0 |
| 2015 | SAN | 27 | 25 | 28.0 | 38.2 | 37.3 | 87.9 | 0.2 | 2.9 | 3.1 | 1.6 | 1.0 | 0.1 | 1.6 | 1.2 | 13.8 |
| 2016 | SAN | 17 | 17 | 30.8 | 36.7 | 30.5 | 85.3 | 0.8 | 3.2 | 4.0 | 1.9 | 1.0 | 0.1 | 2.0 | 1.3 | 17.1 |
| Career | | 78 | 76 | 27.7 | 38.7 | 36.5 | 85.8 | 0.5 | 2.4 | 3.0 | 1.7 | 1.0 | 0.1 | 1.6 | 1.2 | 14.2 |