Stanford star guard Lili Thompson leaves team, will remain a student at institution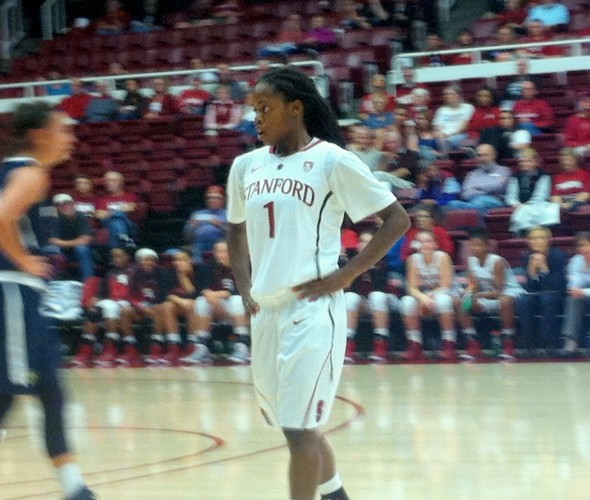 The San Jose Mercury News reported Thursday afternoon that Stanford star point guard Lili Thompson would not be returning to the team for her senior season but will remain on scholarship. Thompson (Mansfield, Texas), was a an All Pac-12 team selection for the second season in a row in 2015-16. This past season she was the team's second leading scorer at 14.7 points per game and led the squad in steals.
The team issued the following statement:
Lili Thompson will not be a member of the Stanford women's basketball team for the 2016-2017 season. She will continue to be a student at Stanford. Lili expects to graduate with her class in 2017. There will be no further comment.
Thompson started every game she played in during 2015-16. She earned Pac-12 Player of the Week honors three times in 2015-16 and was on the Naismith Trophy Women's Watch List. She missed two games to attend the funeral of her grandfather.