Angel McCoughtry to take time off during 2017 WNBA season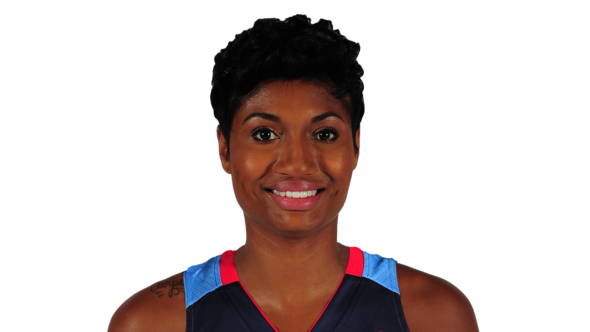 Atlanta Dream star forward Angel McCoughtry announced that she is going to "take time off" during the 2017 WNBA season to rest according to a letter published on the franchise's website Wednesday. McCoughtry, a two-time gold medalist and an eight-year veteran, was the No. 1 pick in the WNBA draft in 2009 out of Louisville. She is under contract until 2018.
To My Amazing Fans:

I love the game of basketball very much. It has given me an incredible new hometown here in Atlanta and provided amazing opportunities on the world stage. Since the beginning of my senior season at the University of Louisville, I have played a continuous year-round schedule with no offseason. It has been an incredible eight years, but this dynamic schedule also takes its toll both mentally and physically. After much careful thought and consideration, I have decided to take time off during the 2017 WNBA season.

I know this decision will allow me to come back and play to the best of my ability and it is my hope that this decision ultimately will benefit the Atlanta Dream long-term. My heart is always with Atlanta, and my goal is to bring a championship to this city, organization and our great fans. I plan on achieving this goal. I know I can count on your understanding and support.

Angel
McCoughtry is not the first player to make a decision like this. Phoenix star guard Diana Taurasi sat out the 2015 season and Candace Parker rested the first part of the same season after playing overseas in the offseason.
"I know it is a very difficult decision that Angel is making but is one she has to make for herself," said Dream head coach Michael Cooper in a release. "As head coach of the Dream, I'll continue to strive to put the best players on the court as we move toward bringing a championship to the city of Atlanta."
McCoughtry averaged  19.5 points, 5.7 rebounds last season needs just 10 points to reach 5,000 in her WNBA career.
"Angel has decided to take the time she feel she needs for her long-term health. We respect her decision and look forward to her return," said Dream president Theresa Wenzel. "Head Coach Michael Cooper and his staff are committed to bringing the best team to the court in 2017. We return some of the best young talent in the league along with several veterans, who will compete for the franchise's first WNBA title."