Battle of the Bay Part I: Cal looks to recover, Stanford aims to continue streak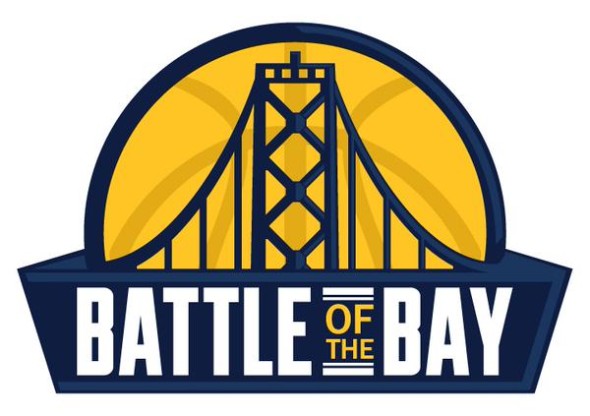 No. 10 Stanford (22-4, 12-2) at California (17-9, 5-9)
Thursday, Feb. 16 • 8 p.m. PT
Haas Pavilion, Berkeley, Calif.
TV/: Pac-12 Network, Pac-12 Bay Area (Kate Scott, Mary Murphy & Kerith Burke)
Radio: KALX 90.7 FM Berkeley
BERKELEY, Calif. – The tenth-ranked Stanford Cardinal (22-4, 12-2 Pac-12) and California Bears (17-9, 5-9) meet for the 87th time in the first game of the annual "Battle of the Bay" Thursday. The second game in this season's series takes place at Stanford on Sunday, Feb. 19.
The Cardinal head to Berkeley coming off two hard-fought wins over the weekend against the Colorado Buffs and Utah Utes. While Cal lost their games against the Utes and the Buffs over the same period, they came away from the defeats vowing to get be ready for Stanford.
"It's a quick turnaround, but we'll be back," said junior forward Mikayla Cowling about her team's resolve after falling to Colorado on Sunday.
The yearly back-to-back matchup between the two programs is the premier rivalry among Division I women's basketball teams in the Bay Area. Supporters from each school show up in caravans, some arriving on fan buses, to the biggest games of the season for their program.
"I'm excited. I mean how often do you get the opportunity for your crosstown rival to be one of the best teams in the country year in and year out," said Cal head coach Lindsay Gottlieb about facing Stanford. "We see that as an opportunity. Since I've been here, it's some of the best crowds across the country and I'm looking forward to this team this year having the chance to do something great and we'll take our shot."
The Bears will honor seniors Courtney Range and KC Waters on Thursday night and host a postgame reception for fans.
Stanford head coach Tara VanDerveer turned her attention to Cal immediately after her team took down Utah on Sunday. She indicated on Sunday that she would probably not even watch Connecticut go for its 100th straight win Monday night, a game the included the younger sister of Stanford senior guard Karlie Samuelson, Katie Lou, who starts for the Huskies.
"I've got to get ready for Cal," said VanDerveer when asked if she would tune in to UConn's game. She compared the quick turnaround in the series versus the Bears as "kind of like in the pros" where you play the same team twice within just a few days.
"We just want to play well," she continued. Her team is in a three-way tie for first place in the Pac-12. On Feb. 3, VanDerveer became the third Division I basketball coach to win 1,000 games when her team beat Southern California, 58-42.
Stanford leads the series 67-19. The Cardinal swept last year's matchups and have won the last three meetings against Cal, all of which have been decided by seven points or less.
Cal's last victory in the series was at Maples Pavilion on February 22, 2015. That 63-53 win prevented Stanford from winning the Pac-12 regular season title.
At Haas Pavilion in Berkeley, Stanford has won the last seven game with the last loss on Jan. 18, 2009. The two schools played the first intercollegiate women's basketball game on April 4, 1896 at a San Francisco armory on Page Street the day before Easter. Stanford won 2-1.
Probable Starters
Stanford
Junior forward Kaylee Johnson, 4.4 ppg, 5.2 rpg, 1.5 apg
Senior guard Briana Roberson, 6.8 ppg, 2.2 rpg, 2.4 apg
Junior guard Brittany McPhee, 13.6 ppg, 5.1 rpg, 1.6 apg
Senior forward Erica McCall, 15.6 ppg, 8.3 rpg, 1.5 bpg
Senior guard Karlie Samuelson, 12.5 ppg, 3.8 rpg, 2.5 apg
Other top performers
Sophomore forward Alanna Smith, 6.6 ppg, 4.7 rpg
Freshman forward Nadia Fingall, 5.4 ppg, 3.2 rpg
Cal (based on starters in previous game)
Senior forward Courtney Range, 10.4 ppg, 5.5 rpg
Sophomore center Kristine Anigwe, 21.8 ppg, 9.6 rpg, 1.6 bpg
Sophomore guard Asha Thomas, 9.2 ppg, 4.5rpg, 3.6 apg
Freshman guard Mi'Cole Cayton, 5.5 ppg, 2.3 rpg, 2.2 apg
Junior guard Mikayla Cowling, 9.2 ppg, 4.5 rpg, 5.0 apg
Other top performers
Junior forward Penina Davidson, 7.3 ppg, 5.8 rpg
Freshman Jaelyn Brown, 4.5 ppg, 2.4 rpg
Notes
Stanford l is one of seven teams in the country in the top 20 in both field goal percentage and field goal percentage defense.
The Cardinal shot 30 percent on three-pointers in its first 11 games, but has made 40 percent in its last 15.
For Stanford, Erica McCall has 28 double-doubles in her last 60 games.
Cal sophomore center Kristine Anigwe was named to the Wooden Award Late Season Top 20 last week, one of only two underclassmen in the country in in consideration for the John R. Wooden Award. Stanford's McCall
Bears senior Courtney Range is averaging 19 points per game in her last three games against the Cardinal. Range, who will be playing in the final regular season home game of her career on Thursday, had 25 points in her last outing against Stanford on Feb. 5, 2016.
Former pro football player and Cal graduate Marshawn Lynch will be attending the game.
Stanford is red
California is blue
Battle of the Bay starts Thursday @MoneyLynch is coming, are you? ??

Cal vs Stanford, 8 pm at Haas ? pic.twitter.com/3UCyEoB5UZ

— Cal Basketball (@CalWBBall) February 14, 2017