NCAA unveils 2018 Final Four logo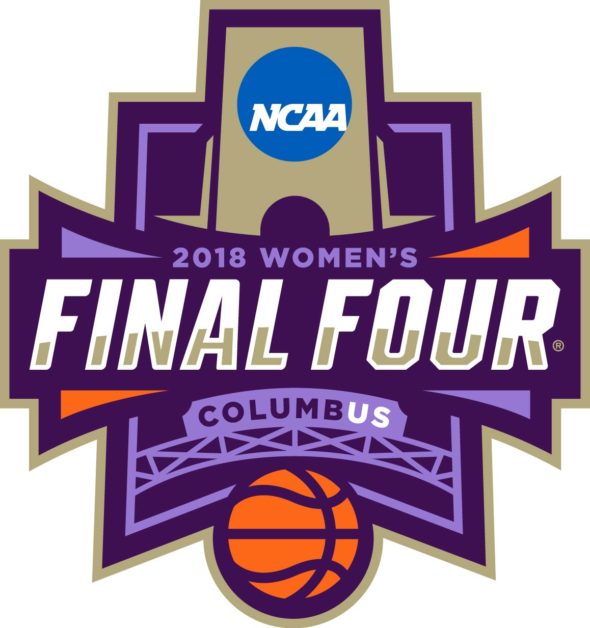 The NCAA unveiled the 2018 NCAA Women's Final Four logo at the Greater Columbus Convention Center on Wednesday. The unveiling was presented by representatives from the NCAA, the Women's Basketball Coaches Association, the Ohio State University and the Greater Columbus Sports Commission. Ohio State will host the NCAA Women's Final Four at Nationwide Arena on March 30 and April 1, 2018, at Nationwide Arena in Columbus.
"Columbus has had success hosting NCAA championship events over the years, and we anticipate the teams, fans and the local community to have a great experience at the 2018 Women's Final Four," said Anucha Browne, NCAA vice president, women's basketball championships. "We look forward to working with Ohio State, the Greater Columbus Sports Commission and Nationwide Arena in creating a memorable experience for all."
According to the NCAA, the purple, orange, blue and white of the logo logo was "inspired by the diversity of Columbus — including athletes, artists, academics, entrepreneurs and innovators — linked together as a community by the iconic arches across the streets of the Short North district." It was designed by Joe Bosack and Co.