Sweet 16 Lexington Region: Ohio State, Notre Dame, Texas and Stanford ready for action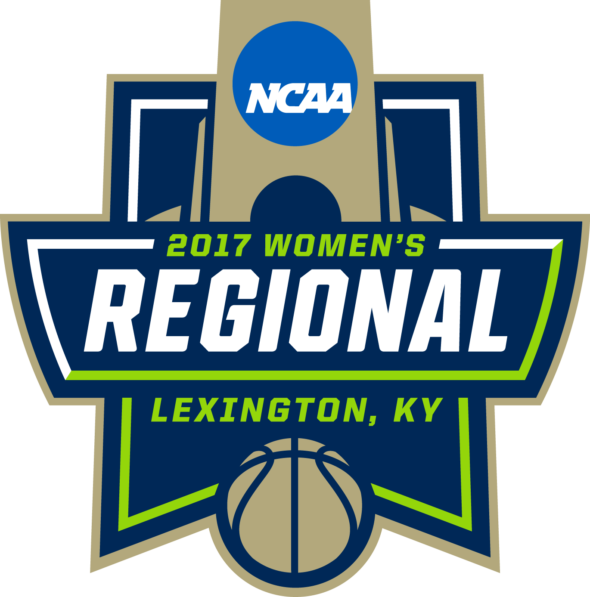 Sweet 16: Lexington Region
Rupp Arena (23,000), Lexington, KY
Friday, March 24, 2017
7 p.m. ET/4 p.m PT, ESPN
Game 1: No. 5 Ohio State vs. No. 1 Notre Dame
Game 2: No. 3 Texas vs. No. 2 Stanford
No. 5 Ohio State vs. No. 1 Notre Dame
Series History: Notre Dame leads 3-1
Ohio State advances to the Sweet 16 for the second year in a row and the 11th time in program history. This is the eighth consecutive Sweet 16 appearance for Notre Dame and 15th overall.
Irish head coach Muffet McGraw will be facing her former assistant, OSU's Kevin McGuff who was an assistant coach for Notre Dame from 1996-2002.
The Irish will be without junior forward and starter Brianna Turner. She tore the anterior cruciate ligament in her left knee Sunday night in her team's game against Purdue. She leads the Irish this season with 15.3 points and 7.1 rebounds per game.
Possible starters in place of Turner include freshmen Erin Boley and Jackie Young. Boley has started eight games this season and Young is a member of the ACC's All-freshman team.
"When we made our run in the second quarter (against Purdue), they were both on the floor," said McGraw. "Both of them can score. They can do a lot of great things on offense. I think that we'll be harder to guard on the perimeter now because everyone is a force. Everybody can score so they're going to have to extend their defense. Both of them are capable of having big games."
The Buckeyes have played the last eight games without starting center Stephanie Mavunga who is suffering from a foot injury sustained in early February. Before she got hurt, Mavunga led the Big Ten in rebounds and was seventh in the country at 11.3 rebounds per game.
Mavunga may see time on the floor versus Notre Dame.
"She's been good so far this week and further along than she was last week," said McGuff of her recovery, "but I would say that would be a game-time decision."
Road to the Sweet 16
The game marks the second trip to Lexington this post season for Ohio State. The Buckeyes defeated Western Kentucky 70-63 in the opening round and then took down Kentucky 82-68 on its home floor two days later.
Notre Dame upended Robert Morris 79-49 in the first round and outlasted Purdue 88-82 in overtime Sunday night. Both games were on the Irish's home floor.
What They're Saying
Notre Dame head coach Muffet McGraw
On losing Brianna Turner to injury
I think it's most difficult mentally, for sure. I think she's everybody's kind of favorite player. They like her so much and respect her so much. So it was a lot more than just about the game. Everyone knows what it's like to go through an injury and how devastated she was, a player of her caliber, so important to our team. I think it was just a lot of things going through everybody's mind when she went down. It was really difficult to try to kind of get our focus back.
On handling Ohio State's Kelsey Mitchell
Yeah, Kelsey is a special player. She really is phenomenal. She's a lot more fun to watch when you're not sitting on the other bench. She's just so up tempo, and she can get her shots so many different ways. She's just dangerous in the open court. I think she's obviously the player that makes them go, but she's certainly not their only player. I don't think you can really key on her and leave anybody else, because they have so many people capable of scoring. They're maybe the team with the most depth in the NCAA Tournament. They're just a really, really solid team at both the guard and post positions.
Ohio State head coach Kevin McGuff
On Brianna Turner's injury
You know, I feel really bad for that kid. It's just terrible, like you hate to see an injury like that at any point in the year, especially right now. She's such a great player. It seems like to me she'd been playing her best basketball here late in the year. So it's really tough.
It doesn't change a whole lot. I think Notre Dame obviously will be very well prepared. They had this week of practice to prepare themselves without her. They may play a little differently, which may force us to play a little differently in how we guard them and so forth. But I know they'll be ready, they'll be prepared, and they'll probably have a real sense of urgency to prove to everybody that they're still the great team they were before she got hurt. I know they'll be ready, and we have to make sure we're ready for them whether she's playing or not.
On facing his former boss McGraw
I have great respect for Muffet (McGraw). She's a close friend….I had a wonderful, wonderful experience working there, both personally and professionally. It was a real important time in my life and my career. I couldn't say enough positive things about that experience.
So it's no fun to coach against somebody you're close with, and I root for them every game except for when they play us. So we're going to go out, and we're going to compete, and one of us is going to win, and one of us is going to lose, and we'll both move on.
Lexington Region Game 2: No. 3 Texas vs. No. 2 Stanford, ESPN, 9 p.m/6 p.m. PT (approximate)
Series History: Stanford leads 7-4
Texas and Stanford will be meeting for the second time this season. The squads first met last November in Palo Alto. Led by junior guard Brittany McPhee, the Cardinal came out on top on their home floor beating the Longhorns 71-59. Friday's game marks second time the two teams have met in the NCAA Tournament. Texas beat Stanford 79-58 in the 1988 NCAA Sweet 16 in Austin on March 24, 1988.
The Longhorns are participating in the NCAA Regional Semifinals for the 14th time in program history and the third consecutive year. Junior point guard Brooke McCarty leads Texas averaging 14.3 points per game plus 3.5 assists per contest. Freshman center Joyner Holmes is having a good year with 12.0 points per game and leads the team in rebounds pulling down 8.2 per contest. Junior guard Ariel Atkins contributes 12.6 points and 4.2 rebounds per game.
Senior forward Erica McCall provides Stanford with 14.3 points per game plus 8.7 rebounds per contest. McPhee is also a heavy hitter with 13.1 points and 4.9 rebounds per game. Senior guard Karlie Samuelson is also averaging double figures with 12.6 points per contest.
Road to the Sweet 16
The Longhorns (25-8) advanced to their third consecutive NCAA Sweet 16 after a pair of wins at the Frank Erwin Center this past weekend. Texas defeated Central Arkansas (78-50) and NC State (84-80).
The Cardinal (30-5) will make their 10th consecutive NCAA Sweet 16 appearance after defeating New Mexico State (72-64) and Kansas State (69-48) in Manhattan, Kan.
What They're Saying
Texas head coach Karen Aston
On the development of freshman Joyner Holmes over the season
Well, I definitely think that Joyner has matured as a basketball player. I mean, to go back and look at that film in that first game against Stanford is almost comical, just from the standpoint of how young we were in a lot of areas and how really disconnected we were, in particular on the defensive end, mainly because of youth and inexperience.
On the improvement of Stanford over the season
I think the other piece of growth in Stanford's team has been probably on the defensive end, not necessarily that they're better defensively or different, but I think that they look like their attention to game plans is really, really good, and their solidness on defense is — it jumps out at you for sure.
Again, when we played them, it was early. It was the first game of the season for us, so we had not even seen their team at all, other than I think they played one game before they played us. So not near as much film and a lot of growth from both teams.
On the effectiveness of Stanford's Karlie Samuelson
I think what makes her effective, it's her team. You wouldn't just — it's not just her. It's the fact that they have a really good concept of their offensive flow. I think they screen really well. That's another thing that jumps out at me is their efficiency on screens and screen angles. They're really good at it, and they understand their job. When you get to this part of the season, when you get to the Sweet 16, nothing is easy, and people are paying attention to detail at a very high level, and they do their job to get her the shots that she needs.
The other part about Samuelson that's grown in her game — I wouldn't even necessarily say just recently, but in her career — has been her ability to play off the bounce. I think, when she first started, it was catch and shoot, and she's added other dimensions to her game, and it's made her more difficult to guard.
Stanford head coach Tara VanDerveer
On meeting Texas again this season
I think there's value in the fact that you've matched up with them before. You can look at different matchups and see if you like them or if you don't like them. Obviously, they've improved a lot. They've had a great season, and I think we've improved a lot.
I think it's — I call it kind of a heavyweight fight. We know what to expect, and they know what to expect. We just have to get it done. But I do think it's helpful for us to have played them and to know their style and to have played against a lot of their players obviously.
On Texas freshman Joyner Holmes
She's a terrific freshman. Sometimes, honestly, she's a woman with girls. She is so physically strong, and her rebounding is off the charts. They really rebound well. She gets on that glass. She's versatile. I saw her knocking down 3s, handling the ball. She's just a terrific player. I think Karen and her staff has done a great job with her and the whole team.