Australia's World University Games Team includes six NCAA athletes and two participants in Opals camp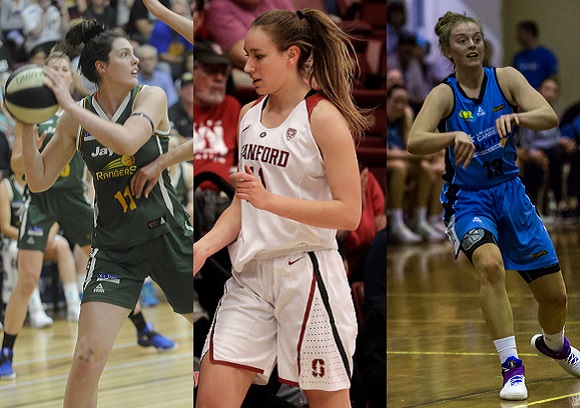 The Emerging Opals, Australia's team for the upcoming 2017 World University Games, includes six players from NCAA programs. The full roster:
Keely Froling (University of Canberra)
Darcee Garbin (James Cook University)
Megan McKay (Saint Mary's)
Vanessa Panousis (Virginia Tech)
Lauren Scherf (Victoria University)
Alex Sharp (Wake Forest)
Alanna Smith (Stanford)
Tahlia Tupaea
Carly Turner (Saint Mary's)
Kristy Wallace (Baylor)
Abigail Wehrung (University of Canberra)
Alex Wilson (NSW TAFE)
The competition takes place August 19-30 in Taiwan. The University of Maryland's 2017-18 squad will play for the United States in the competition. The Terrapins were selected by the United States International University Sports Federation (US-IUSF) to represent the U.S. This is just the second time a full team from a women's collegiate program has represented the U.S. at the World University Games. UNC Charlotte participated in 2007 and the Big 12 conference fielded a team in 2003.
The World University Games take place every other year and are organized by the International University Sports Federation (FISU). It is a multi-sport competition open to athletes who are between the ages of 17 and 24, and are or have been within the past year, a student at a college or university.
Alanna Smith and Kristy Wallace will also participate in the 2017 Australian Opals Selection Camp Squad for the FIBA Women's Asia Cup, an event that is an important qualifier for the World Cup and the Tokyo Summer Olympics in 2020. Phoenix Mercury head coach and former Opal Sandy Brondello is the head coach of the Opals. The camp will take place in Phoenix June 25 – July 23. Due to her WNBA commitments, Brondello will not coach the team during the FIBA event. Instead the team will be led by assistant coaches Paul Goriss and Cheryl Chambers.