Basketball legend Teresa Edwards auctioning off some of her memorabilia including her 1984 Olympic gold medal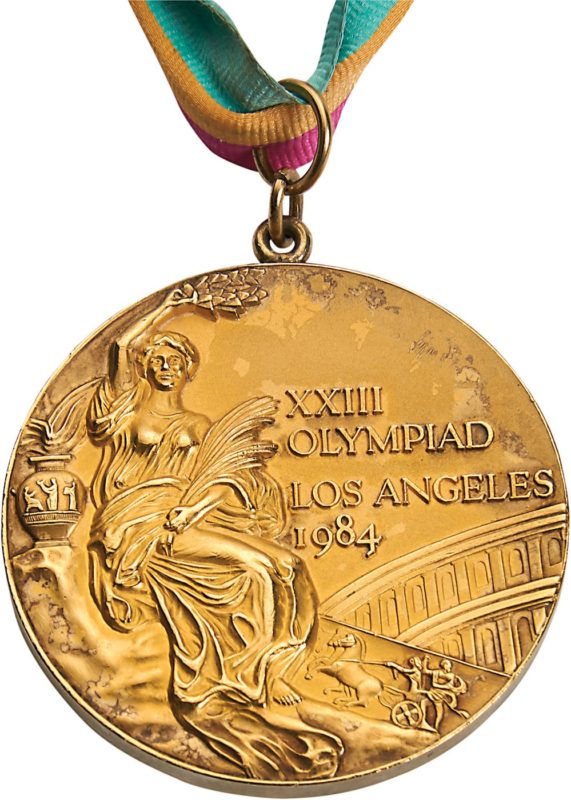 Basketball legend Teresa Edwards has put some of her most prized memorabilia up for auction via Lelands Sports Auction House. The five-time Olympic medalist and Georgia alumna told NBC Sports that she wanted to "test the market" for women's sports memorabilia. She played on five consecutive Olympic teams from 1984 to 2000. She won four golds and one bronze (1992) making her the most decorated Olympic basketball player ever, male or female. In 2012, the U.S. Olympic Committee selected her as the chef de mission for the London Summer Games.
"To die and leave them [the medals] afloat would be horrible," said Edwards to NBC. "To live and have an opportunity to donate them to certain places, that's good, too."
In 2013, Sheryl Swoopes' 1996 Olympic gold medal was auctioned off for $13,225. However, that pales in comparison for what some Michael Jordan items are sold for. A pair of his shoes from the 1984 Olympics recently sold for $190,000.
"If someone bought my medal for that kind of money," said Edwards to NBC, "I think it would just open up a whole new window, an opportunity for women in sports and their history," Edwards said. "Our stories haven't been told yet."
A list of the items up for auction from Teresa Edwards