Simon & Schuster to publish memoir and children's book series by Elena Delle Donne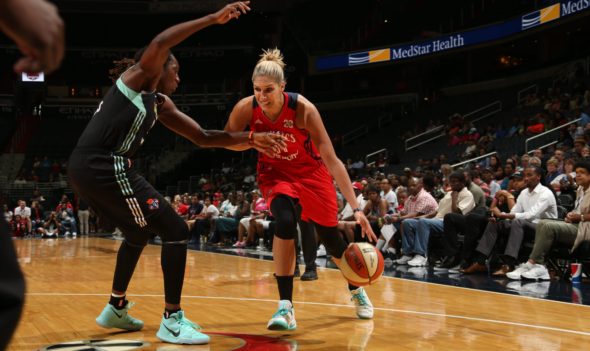 Simon & Schuster will publish a memoir and children's book series by WNBA star and Olympic Gold medalist Elena Delle Donne to be released on March 6, 2018.
"I'm thrilled to announce the publication of my memoir and children's book series," said Delle Donne. "I have worked incredibly hard to get where I am today, and I'm looking forward to people reading about and understanding the ups and downs that have come with my career thus far. I hope the children's series serves as motivation and inspiration to young girls and boys across the country."
From the publisher's release:
In her memoir My Shot, Elena Delle Donne delivers a powerful and motivational story of overcoming the challenges of competitive sports through balancing hard work and the support of a loving

family. She has always forged her own path, from her first year of college when she walked away from a scholarship and a chance to play for UConn—the most prestigious women's college basketball program—so she could stay in her home state of Delaware and be close to her older sister, Lizzie, who has several disabilities and can only communicate through hand-over-hand signing.

After overcoming burnout and almost leaving basketball for good, Delle Donne eventually found her way back to the court and went on to become the second overall selection during the 2013 WNBA draft, the 2013 WNBA Rookie of the Year and the WNBA's 2015 MVP. Fulfilling a lifelong dream of hers, Delle Donne won the gold medal with the USA women's basketball team during the 2016 Olympics.

Elle of the Ball is the first book in the middle-grade series Hoops about a charming middle schooler and her basketball team. Two more books in the series will follow in 2018.