Dallas Wings: Erin Phillips named assistant coach, Bridget Pettis retires from coaching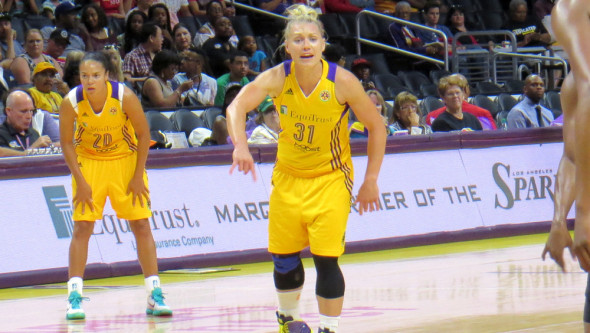 The Dallas Wings named Erin Phillips as an assistant coach for the 2018 season. She replaces Bridget Pettis, who has decided to retire from coaching. Phillips will join current assistant coach
Taj McWilliams-Franklin in serving on head coach Fred Williams' staff.
"I am extremely excited for this opportunity to work with and alongside Fred," Phillips said in a release. "He is an amazing teacher with invaluable knowledge for the game and it's a privilege to be able to learn from him day in and day out. I can't thank him and Greg Bibb enough for providing me with this next step in my coaching career. The future of this young Dallas Wings team is incredibly bright and I know the best is yet to come."
Phillips will be stepping into her first full-time coaching role after retiring last season. In May of 2017, she was named director of player and franchise development for the team. The Australia native played in the WNBA for nine seasons and is a two-time WNBA champion.
McWilliams-Franklin returns to the Wings bench to serve under Williams with a focus on post play. The two-time WNBA champion was a multi-time WNBA All-Star who ranks among the League's all-time rebounding leaders.
Pettis, a two-decade veteran of the WNBA as a player and coach departs the Wings after serving for four years on Williams' staff. The Indiana native will return to her adopted home town of Phoenix, AZ to focus on several of her businesses while spending more time with her young family.
"I want to thank the WNBA, and all the organizations that I've had the opportunity to work with in this 21-year journey," stated Pettis. "I also want to thank all the players, coaches and supporters past and present that planted their seed of excellence into making the league what it is today. Special thanks to the Dallas Wings organization for a wonderful opportunity in helping build the foundation of what is to come. I thank my family and friends for the support and most of all God for everything."