Katie Smith named head coach of the New York Liberty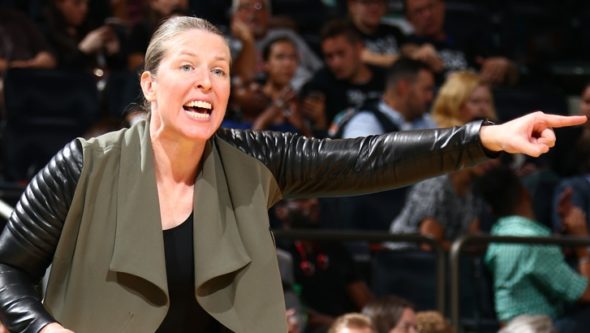 Katie Smith has been named head coach of the New York Liberty, the team announced Monday. She is the seventh head coach in franchise history. She takes over for Bill Laimbeer, who served as the Liberty head coach for the last five seasons, guiding the team to a 92-78 (.541) record, including three straight WNBA Playoffs appearances. Per some reports, Laimbeer is slated to become the head coach of a relocated San Antonio Stars.
Smith, a basketball legend, retired from play following the 2013 season in New York. She spent the last four years as an assistant coach with the Liberty with a promotion to associate head coach prior to the 2016 season.
"I am excited for this opportunity to continue to work with the amazing women of the New York Liberty in a new role," Smith said in a statement. "I want to thank James Dolan, Isiah Thomas, and Madison Square Garden for entrusting me to lead this team, along with Bill Laimbeer for all that he did to bring me along over the past four seasons, and prepare me to become a head coach in the WNBA. I am grateful to have the opportunity to take on this next challenge in my career."
Smith retired as the all-time leading scorer in women's professional basketball history. She played as a pro for 17 years,  including 15 seasons in the WNBA. She was a seven-time All-Star and two-time First Team All-WNBA selection. She won WNBA Championships in 2006 and 2008 with the Detroit Shock. She also won three Olympic Gold Medals in 2000, 2004 and 2008, and FIBA World Championships in 1998 and 2002.