Sport Tours International/Hoopfeed NCAA DI Top 25 Poll for Nov. 21, 2017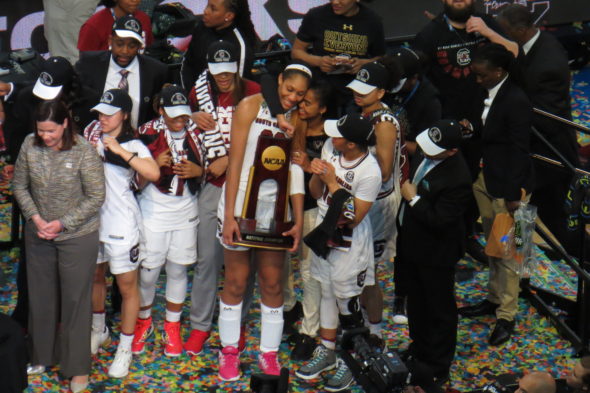 It's that time again for the NCAA Division I women's basketball poll. Connecticut tops the first Sport Tours International/Hoopfeed poll of the season after a little over a week of regular season play. However, the Huskies did not receive all first-place votes.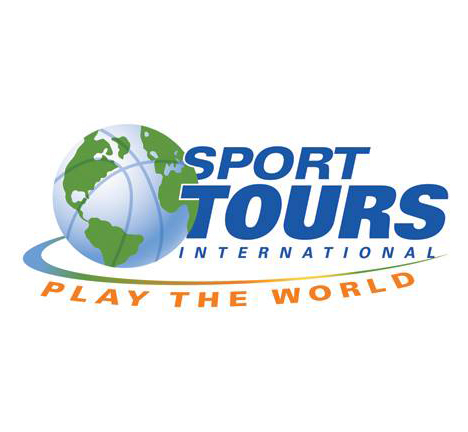 The reigning national champion, South Carolina, received a first-place nod and is at the No. 2 spot. Wins for the Gamecocks in the first week of play include a victory over No. 14 Maryland. South Carolina plays Rutgers on Friday.
The top seven teams in the poll are undefeated as of Wednesday afternoon. UConn started off the season with impressive results, knocking off Stanford, California and Maryland. Tuesday night, the Huskies take on No. 5 UCLA.
No. 3 Louisville is hot. The Cardinals are on a five-game winning streak with notable victories over several opponents including No. 9 Ohio State, No. 10 Oregon as well as Michigan.
UCLA is among the six Pac-12 teams in the poll. The Bruins took down Big 12 – power Baylor on Saturday in Los Angeles.
No. 6 Notre Dame is close behind UCLA in the voting. The Fighting Irish are coming off a successful road trip defeating Western Kentucky and Oregon State.
Last season's national championship runner-up Mississippi State is also in the mix at No. 7. The Bulldogs are undefeated at 3-0 and have a roster of veterans and talented newcomers to help them this season including freshman forward Chloe Bibby, an import from Australia.
Other teams receiving votes in the poll: Oklahoma, Michigan, New Mexico, Georgia Tech, Western Kentucky, Purdue, DePaul, Syracuse, Green Bay, North Carolina State and Northern Colorado.
The STI/Hoopfeed Poll is conducted weekly throughout the regular season using a panel of media members and other women's basketball professionals. Total points are based on 25 points for first place through one point for 25th.
Sport Tours International/Hoopfeed NCAA DI Top 25 Poll for Nov. 21, 2017
| | | | |
| --- | --- | --- | --- |
| Rank | Team | Record | Votes |
| 1 | Connecticut | 3-0 | 349 |
| 2 | South Carolina | 4-0 | 326 |
| 3 | Louisville | 5-0 | 317 |
| 4 | Texas | 3-0 | 307 |
| 5 | UCLA | 3-0 | 290 |
| 6 | Notre Dame | 3-0 | 288 |
| 7 | Mississippi State | 3-0 | 276 |
| 8 | Baylor | 3-1 | 248 |
| 9 | Ohio State | 4-1 | 237 |
| 10 | Oregon | 3-1 | 217 |
| 11 | West Virginia | 3-0 | 206 |
| 12 | Florida State | 4-0 | 197 |
| 13 | Tennessee | 3-0 | 184 |
| 14 | Maryland | 2-2 | 151 |
| 15 | Oregon State | 2-1 | 150 |
| 16 | Stanford | 2-2 | 137 |
| 17 | Duke | 2-1 | 124 |
| 18 | South Florida | 4-0 | 101 |
| 19 | Texas A&M | 2-1 | 89 |
| 20 | Kentucky | 4-0 | 75 |
| 21 | California | 2-1 | 63 |
| 22 | Arizona State | 4-0 | 47 |
| 23 | Missouri | 3-1 | 39 |
| 24 | Villanova | 3-0 | 38 |
| 25 | Marquette | 1-1 | 27 |
Amanda Butler
Lisa Bodine
Joan Bonvicini
Cindy Brunson
Cheryl Coward
Kevin Danna
Kris Gardiner
Mel Greenberg
Chasity Melvin
Lee Michaelson
Viet Nguyen
Ben Parker
Michael Roberson
LaChina Robinson
Yvonne Sanchez
Brenda VanLengen