The Women's Basketball Hall of Fame announces the Class of 2018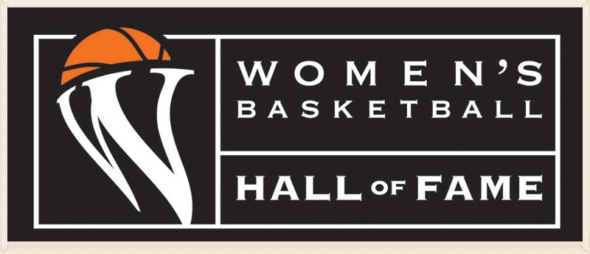 The Women's Basketball Hall of Fame (WBHOF) announced the Class of 2018 from a list of 10 finalists. For the first time, assistant coaches will be included in the induction class. The class includes Chamique Holdsclaw, Katie Smith and Tina Thompson. All three played in the WNBA and won Olympic gold medals as members of the Senior National Team.
"I am extremely honored to be inducted into the Women's Basketball Hall of Fame," four-time WNBA champion and Texas assistant coach Tina Thompson said in a statement. "It is a true privilege to have my name reside in the home where so many of the greats of our game are housed. As a young girl, little did I know how good old-fashioned hard work and passion would affect my life in such a grand way. Fabulous indeed."
Ceal Barry (coach)
Rose Marie Battaglia (veteran, contributor)
Chris Dailey (contributor – assistant coach)
Mickie DeMoss (contributor – assistant coach)
Chamique Holdsclaw (player)
Katie Smith (player)
Tina Thompson (player)
"I am humbled and honored to be chosen as a member of such a prestigious group of athletes who have given their all for this game we love," Smith said. She is now the head coach of the New York Liberty. "Basketball has taken me from Logan, Ohio to places I never would have dreamed. I am grateful to everyone who has touched my life through this sport."
The Class of 2018 will be introduced at the Women's Final Four in Columbus this spring and formally inducted on June 9, 2018. With the induction of the Class of 2018, the Hall of Fame has honored 164 inductees.
In addition, the WBHOF will recognize the Women's Professional Basketball League (WBL) for their contributions to the game with a display. The WBL will join eight other teams and organizations that have been recognized as "Trailblazers of the Game." The WBL was the first professional women's basketball league in the United States, playing three seasons from 1978 to 1981.
The WBHOF Board of Directors serves as the selection committee in determining the individuals to be inducted each year. Voting is based on minimum candidate requirements, which include record of performance, national or international recognition, and contributions to the game of women's basketball.
Capsule bios provided by the WBHOF
CEAL BARRY (Coach)
All-time coaching record of 510-284 in 26 seasons with 12 NCAA tournament appearances, including six Sweet 16, and three Elite Eight appearances.

Big Eight Coach of the Year four times (1989, 1993, 1994, 1995).

1994 U.S. Basketball Writers Association National Coach of the Year.
ROSE MARIE BATTAGLIA (Veteran – Contributor)
NJCAA Hall of Fame inductee with four NJCAA Final Four in 38 years of coaching and an overall record of 702-240-2.

Led Paramus Catholic High School (Paramus, New Jersey) to two consecutive state championships.
1998 WBCA Jostens-Berenson Lifetime Achievement Award recipient.
CHRIS DAILEY (Contributor – Assistant Coach)
As Connecticut's top assistant coach for the last 32 years, the Huskies have posted a 1015-135 overall record en route to 11 NCAA National Championships.
Helped develop 19 Huskies into First Team All-Americans and eight National Players of the Year.
Inducted into the Connecticut Women's Basketball Hall of Fame and the New England Basketball Hall of Fame.
MICKIE DEMOSS (Contributor – Assistant Coach)
Her overall record as an assistant coach is 845-207.

As an assistant, she helped guide Tennessee to six NCAA National Championships and 12 NCAA Women's Final Four appearances.

Two-year stint as an assistant for the Indiana Fever including their 2012 WNBA Championship season.
CHAMIQUE HOLDSCLAW (U.S. Player)
All-time leading scorer and rebounder at Tennessee, leading the Lady Vols to three NCAA National Championships (1996, 1997, 1998) and was recognized as a four-time Kodak/WBCA All-American and two-time WBCA NCAA Division I Player of the Year.

Helped guide USA Basketball to a gold medal in the 2000 Olympic Games in Sydney.
1999 WNBA Rookie of the Year and a six-time WNBA All-Star.
KATIE SMITH (U.S. Player)
Three-time Olympic Games Gold Medalist (2000, 2004, 2008).
Led Detroit Shock to two WNBA Championships in 2006 and 2008, and was named the 2008 WNBA Finals MVP.
Two-time Kodak/WBCA All-American (1993 & 1996) and Big Ten Player of the Year (1996) while at Ohio State.
TINA THOMPSON (U.S. Player)
Two-time Olympic Games Gold Medalist (2004, 2008).
Number 1 pick in the inaugural 1997 WNBA draft, guiding the Houston Comets to the first four WNBA Championships (1997-2000).
Named one of the WNBA Top 15 Players of all time in 2011.
WOMEN'S PROFESSIONAL BASKETBALL LEAGUE – WBL (Trailblazers)
First professional women's basketball league in the United States, playing three seasons from 1978-1981.
The league was created by sports promoter Bill Byrne and featured eight teams during its inaugural season.
Many notable Women's Basketball Hall of Fame inductees participated in the WBL including Carol Blazejowski, Cindy Brogdon, Nancy Dunkle, Peggie Gillom-Granderson, Lusia Harris Stewart, Tara Heiss, Nancy Lieberman, Muffet McGraw, Ann Meyers Drysdale, Pearl Moore, Inge Nissen, Patricia Roberts, Rosie Walker, and Holly Warlick.