Atlanta Dream forward Angel MCoughtry out for rest of season with left knee injury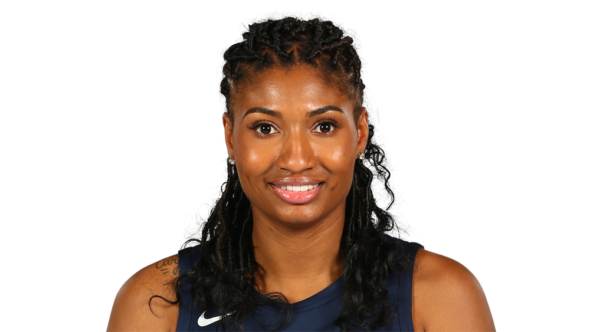 Atlanta Dream starting forward Angel McCoughtry will miss the rest of the 2018 season due to torn ligaments in her left knee. The ninth-year veteran and 2018 All-Star sustained the injury in the fourth quarter of the Atlanta's game against the Las Vegas Aces Tuesday night.
"I want to thank all the fans, my coaching staff and teammates for giving me the chance to come back and play for the Dream this season," McCoughtry said in a statement. "I am disappointed with the injury but I believe our team is in good hands. We have a supportive group and a lot of goals to still accomplish. I plan to be there every step of the way to help us reach them. I appreciate everyone and know I will come back stronger than ever."
McCoughtry played in all 29 games for Atlanta this season. She was averaging 16.5 points, 6.0 rebounds and 3.0 assists in 27.5 minutes.
"I am devastated for Angel," Atlanta head coach Nicki Collen said. "Angel is an incredible player but just as important, she has been a good leader and great teammate for us. While I know we have the depth to overcome her loss, we will be excited for her return. I know she will attack her rehab and return better than ever."
The second-place Dream host the third-place Los Angeles Sparks Thursday night.