Six added to Wade Watch List at midseason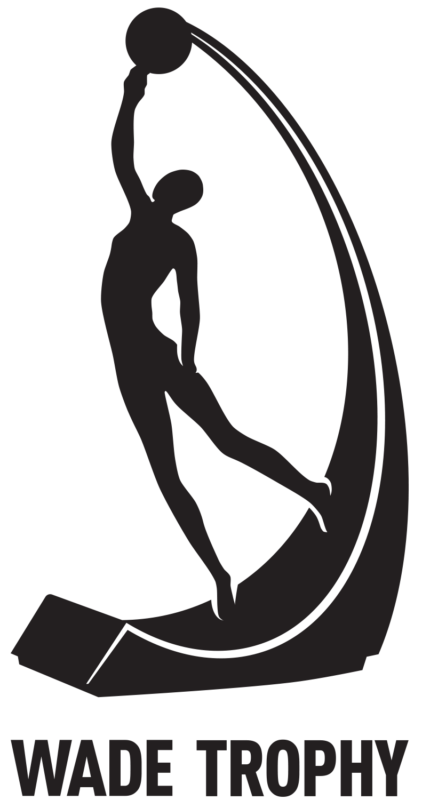 The WBCA NCAA Division I Coaches' All-America Selection Committee added six additional student-athletes to the "Wade Watch" list of candidates for the 2019 Wade Trophy. Players added to the preseason list: Bridget Carleton of Iowa State, Anriel Howard of Mississippi State, Kiara Leslie of North Carolina State, Beatrice Mompremier of Miami, Satou Sabally of Oregon and Destiny Slocum of Oregon State.
The WBCA will announce the four finalists for the honor in mid-March. The winner of the 2019 Wade Trophy will be announced April 4 in Tampa Bay, Florida, the site of the 2019 WBCA Convention and NCAA Women's Final Four.
The Wade Trophy has been presented to the WBCA NCAA Division I National Player of the Year since 2001. Now in its 42nd year, the award is named in honor of the late, legendary Delta State University head coach Lily Margaret Wade, who won three consecutive national championships with the Lady Statesmen.
The 41-member 2019 "Wade Watch" list:
| | | | | |
| --- | --- | --- | --- | --- |
| Player | Institution | Position | Height | Current Year |
| Kristine Anigwe | California | Center | 6-4 | Sr. |
| Kenisha Bell | Minnesota | Guard | 5-9 | RS Sr. |
| Allazia Blockton | Marquette | Guard | 5-11 | Sr. |
| Kalani Brown | Baylor | Center | 6-7 | Sr. |
| Bridget Carleton | Iowa State | Guard | 6-1 | Sr. |
| Chennedy Carter | Texas A&M | Guard | 5-7 | So. |
| Kaila Charles | Maryland | Guard | 6-1 | Jr. |
| Napheesa Collier | Connecticut | Forward | 6-1 | Sr. |
| Lauren Cox | Baylor | Forward | 6-4 | Jr. |
| Sophie Cunningham | Missouri | Guard | 6-1 | Sr. |
| Crystal Dangerfield | Connecticut | Guard | 5-5 | Jr. |
| Cierra Dillard | Buffalo | Guard | 5-9 | Sr. |
| Asia Durr | Louisville | Guard | 5-10 | Sr. |
| Megan Gustafson | Iowa | Forward | 6-3 | Sr. |
| Tyasha Harris | South Carolina | Guard | 5-10 | Jr. |
| Ruthy Hebard | Oregon | Forward | 6-4 | Jr. |
| Anriel Howard | Mississippi State | Forward | 5-11 | Grad. |
| Presley Hudson | Central Michigan | Guard | 5-6 | Sr. |
| Sabrina Ionescu | Oregon | Guard | 5-11 | Jr. |
| Paris Kea | North Carolina | Guard | 5-9 | RS Sr. |
| Jessica Kovatch | St. Francis (PA) | Guard | 5-9 | Sr. |
| Kitija Laksa | South Florida | Guard | 6-0 | Sr. |
| Kiara Leslie | North Carolina State | Guard | 6-0 | Grad. |
| Marina Mabrey | Notre Dame | Guard | 5-11 | Sr. |
| Darby Maggard | Belmont | Guard | 5-5 | Sr. |
| Tiana Mangakahia | Syracuse | Guard | 5-6 | Jr. |
| Tynice Martin | West Virginia | Guard | 5-11 | Jr. |
| Teaira McCowan | Mississippi State | Center | 6-7 | Sr. |
| Macy Miller | South Dakota State | Guard | 6-0 | Sr. |
| Beatrice Mompremier | Miami | Forward | 6-4 | RS Jr. |
| Leaonna Odom | Duke | Forward | 6-2 | Jr. |
| Arike Ogunbowale | Notre Dame | Guard | 5-8 | Sr. |
| Caliya Robinson | Georgia | Forward | 6-3 | Sr. |
| Satou Sabally | Oregon | Forward | 6-4 | So. |
| Katie Lou Samuelson | Connecticut | Guard | 6-3 | Sr. |
| Jessica Shepard | Notre Dame | Forward | 6-4 | Sr. |
| Destiny Slocum | Oregon State | Guard | 5-7 | RS So. |
| Alanna Smith | Stanford | Forward | 6-4 | Sr. |
| Hallie Thome | Michigan | Center | 6-5 | Sr. |
| Brianna Turner | Notre Dame | Forward | 6-3 | Grad. |
| Jackie Young | Notre Dame | Guard | 6-0 | Jr. |