Drake women's basketball gets $5 million gift, "the largest non-capital gift to a women's basketball program in NCAA history"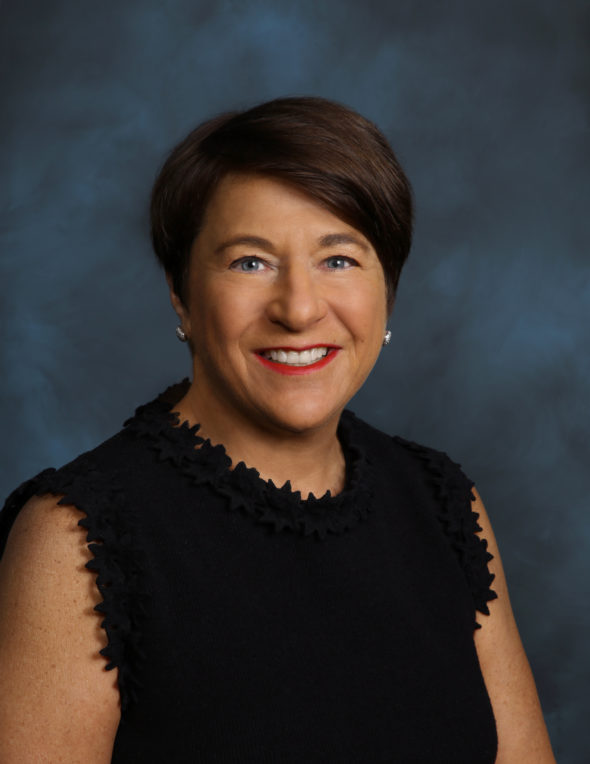 Drake announced that the women's basketball program received a $5 million gift from longtime supporter and philanthropist Suzie Glazer Burt. According to the school, the historic donation is "the largest non-capital gift to a women's basketball program in NCAA history and will have a transformational effect on the Drake women's basketball program and its student-athletes."
"I highly respect Jennie Baranczyk and the Drake women's basketball program, and I believe that when women empower women, there is no limit to the impact we can make in the lives of these incredible student-athletes," Glazer Burt said in statement. "It is my joy and privilege to make this investment in their future."
More from Drake:
A portion of the gift will be used to endow the Suzie Glazer Burt Women's Basketball Head Coach position and strengthen the Bulldogs' dynamic and passionate leadership under head coach Jennie Baranczyk. Burt's generosity also enhances the program's commitment to women empowering women by providing unparalleled support and experiences to its student-athletes while inspiring others to continue their support of Des Moines' Hometown Team.

"We are overflowing with gratitude to Suzie for this gift as it is another example of her incredible support for our great University," President Marty Martin said. "Suzie and Greg, as well as Suzie's family, have long been key contributors to supporting Drake's mission, and today's gift will empower and inspire our women's basketball student-athletes for years to come."

Glazer Burt's impact will be felt throughout the program by each individual student-athlete via enhanced support services, team travel and scheduling. Under Coach Baranczyk's guidance, the Bulldogs have won three-straight Missouri Valley Conference titles and advanced to NCAA Tournaments in each of those seasons. In addition to the success on the court, the program has ranked in the top 10 nationally in team grade point average each of the past five seasons and performed 1,000 or more community service hours in the Drake and Des Moines communities every school year since Baranczyk became head coach. Glazer Burt's commitment to the program will aid in maintaining that success while providing the resources necessary to build sustained opportunities for the program's development and growth.

"We are committed to sustaining a top-25 women's basketball program while continuing to thrive in the classroom and in our community," Director of Athletics Brian Hardin said. "Suzie shares the same vision. Her gift allows us to make strategic investments that will change the lives of our student-athletes, coaches, and support staff of our women's basketball program on a daily basis. We continue to be blown away by her generosity and, more than that, we are incredibly grateful for her friendship."

"Suzie is amazing! What an incredible day not only for our women's basketball program and Drake University, but unbelievable for our sport and for women everywhere," Suzie Glazer Burt Head Women's Basketball Coach Jennie Baranczyk said. "Suzie is a woman with strength, courage and beautiful grace. When women empower our future, it is amazing what can happen. We are so thankful and will forever be grateful to Suzie."

Glazer Burt has been a champion of Drake University along with her late husband, Greg, for decades. Their generous investment in Drake Athletics helped fund the expansion of Shivers Basketball Practice Facility, and the practice courts in that facility were named in honor of the Burt's and Suzie's mother, Maddie Levitt. Their generous gift to Drake University in 2016 allowed for the establishment of the Suzie Glazer Burt and Gregory Burt Boys & Girls Club, which is set to open in August 2019. The Burt Club will be just the third of its kind on a private university campus in the United States and will be located across the street from the Knapp Center. In 2016, Suzie spirited the introduction of a new annual fundraiser, Raise the Purse, that benefits all Drake student-athletes and has raised more than $200,000 in its first three years. Suzie's passion for philanthropy was nurtured by her mother, Maddie Levitt. Maddie, who was Suzie's best friend, was a generous donor and staunch fundraiser for Drake University until her passing in 2007.