WNBA makes pricing mistake with League Pass renewal
Two days ago, WNBA fans who subscribed to League Pass last season received a renewal notice that the service would be renewed at a rate of $9.99, a discount over last year's price of $16.99.
However, on Friday evening, the league sent out an email stating that the $9.99 price was a mistake, it was the price for the team package, and that League Pass would be $16.99. The renew date on the second email also differed from the first (May 20 vs. May 17).
League Pass is the WNBA's streaming platform that enables fans to watch games that are not televised on national TV via the Web and mobile devices It began in 2009 as a free service called Live Access. The league started charging a fee in 2012 at a rate of $4.99. In 2013, the WNBA raised the price to $14.99. The name change came in 2016 along with a price increase from $14.99 to $16.99.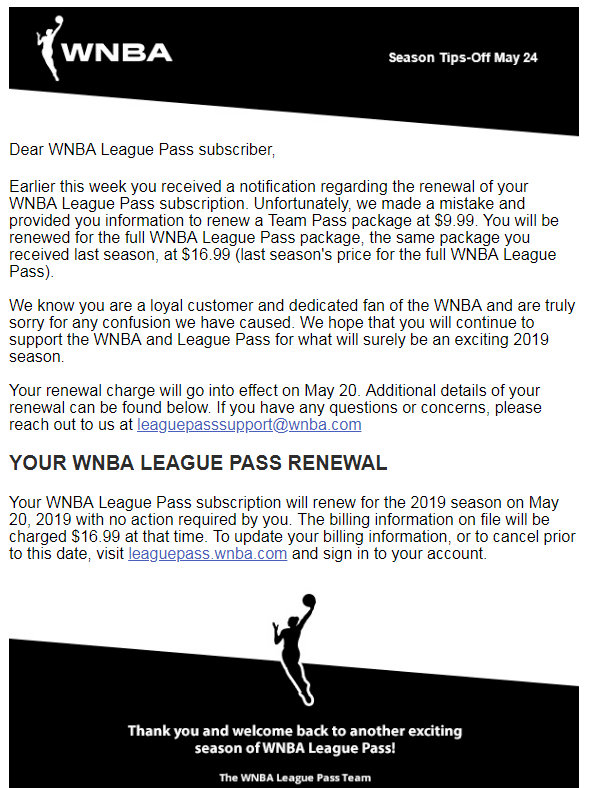 April 17 Renewal Notice