Fifty-three WNBA games to air across three Canadian networks this season: Sportsnet, TSN and NBA TV Canada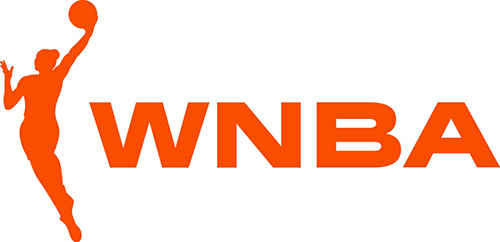 The WNBA announced the most expansive league coverage ever in Canada with 53 games set to be aired this season across three national Canadian networks: Sportsnet, TSN and NBA TV Canada.
From the league:
The expanded offering tips off Friday, June 28 when Toronto-native Kia Nurse and the New York Liberty host the Dallas Wings on Sportsnet ONE and Sportsnet NOW (7:30pm ET), followed by TSN's broadcast of the defending Champion Seattle Storm as they host the Chicago Sky at 10pm ET. The full Canadian broadcast schedule can be found here.

Opening-night WNBA rosters for the 2019 season featured four Canadians: Toronto's Natalie Achonwa (Indiana Fever), Chatham's Bridget Carleton (Connecticut Sun), Toronto's Kia Nurse and Nayo Raincock-Ekunwe (New York Liberty). All four women represented Canada at the 2018 FIBA World Cup.
Canadian Broadcast Schedule
All times Eastern.

| | | | |
| --- | --- | --- | --- |
| Date | Matchup | Time | TV |
| Friday, June 28 | Dallas at New York | 7:30 p.m. | SN1 |
| Friday, June 28 | Chicago at Seattle | 10 p.m. | TSN |
| Saturday, June 29 | Connecticut at Washington | 2 p.m. | NBAC |
| Saturday, July 6 | Minnesota at Connecticut | 2 p.m. | TSN |
| Wednesday, July 10 | Connecticut at Atlanta | 11 a.m. | NBAC |
| Sunday, July 14 | Los Angeles at Atlanta | 3 p.m. | TSN |
| Sunday, July 14 | Phoenix at Minnesota | 7 p.m. | SN1 |
| Wednesday, July 17 | Dallas at Phoenix | 3:30 p.m. | NBAC |
| Wednesday, July 17 | Seattle at Minnesota | 8 p.m. | NBAC |
| Thursday, July 18 | Dallas at Los Angeles | 3:30 p.m. | NBAC |
| Friday, July 19 | Atlanta at Connecticut | 7:30 p.m. | SN1 |
| Friday, July 19 | Las Vegas at Seattle | 10 p.m. | NBAC |
| Saturday, July 20 | Los Angeles at New York | 3 p.m. | TSN |
| Saturday, July 20 | Phoenix at Dallas | 8 p.m. | NBAC |
| Sunday, July 21 | Atlanta at Washington | 3 p.m. | NBAC |
| Sunday, July 21 | Indiana at Chicago | 6 p.m. | NBAC |
| Tuesday, July 23 | Seattle at Las Vegas | 10 p.m. | TSN |
| Wednesday, July 24 | Washington at Minnesota | 1 p.m. | SN1 |
| Tuesday, July 30 | Chicago at Connecticut | 7 p.m. | TSN |
| Thursday, Aug. 1 | New York at Dallas | 8 p.m. | SN1 |
| Thursday, Aug. 1 | Las Vegas at Los Angeles | 10 p.m. | NBAC |
| Friday, Aug. 2 | Washington at Seattle | 10 p.m. | NBAC |
| Saturday, Aug. 3 | Las Vegas at Dallas | 8 p.m. | NBAC |
| Sunday, Aug. 4 | Connecticut at New York | 3 p.m. | NBAC |
| Sunday, Aug. 4 | Seattle at Los Angeles | 5 p.m. | NBAC |
| Thursday, Aug. 8 | Phoenix at Los Angeles | 10 p.m. | NBAC |
| Sunday, Aug. 11 | Seattle at New York | 3 p.m. | NBAC |
| Sunday, Aug. 11 | Chicago at Los Angeles | 5 p.m. | NBAC |
| Sunday, Aug. 11 | Connecticut at Las Vegas | 6 p.m. | TSN |
| Wednesday, Aug. 14 | Connecticut at Phoenix | 10 p.m. | NBAC |
| Friday, Aug. 16 | Los Angeles at Chicago | 8 p.m. | NBAC |
| Sunday, Aug. 18 | Indiana at Washington | 3 p.m. | TSN |
| Sunday, Aug. 18 | Las Vegas at Chicago | 6 p.m. | NBAC |
| Tuesday, Aug. 20 | Minnesota at Los Angeles | 10:30 p.m. | NBAC |
| Thursday, Aug. 22 | Dallas at Minnesota | 8 p.m. | NBAC |
| Friday, Aug. 23 | Las Vegas at Connecticut | 7:30 p.m. | NBAC |
| Sunday, Aug. 25 | New York at Washington | 3 p.m. | SN1 |
| Sunday, Aug. 25 | Connecticut at Los Angeles | 5 p.m. | NBAC |
| Sunday, Aug. 25 | Las Vegas at Minnesota | 7 p.m. | TSN |
| Tuesday, Aug. 27 | Phoenix at New York | 7 p.m. | SN1 |
| Tuesday, Aug. 27 | Los Angeles at Washington | 7 p.m. | NBAC |
| Thursday, Aug. 29 | Phoenix at Atlanta | 7 p.m. | NBAC |
| Friday, Aug. 30 | Connecticut at New York | 7:30 p.m. | TSN |
| Saturday, Aug. 31 | Washington at Dallas | 8 p.m. | NBAC |
| Sunday, Sept. 1 | Atlanta at Seattle | 7 p.m. | NBAC |
| Tuesday, Sept. 3 | Seattle at Phoenix | 10 p.m. | TSN |
| Friday, Sept. 6 | Indiana at New York | 7 p.m. | SN1 |
| Friday, Sept. 6 | Chicago at Connecticut | 7:30 p.m. | NBAC |
| Friday, Sept. 6 | Minnesota at Phoenix | 10 p.m. | NBAC |
| Sunday, Sept. 8 | Minnesota at Los Angeles | 4 p.m. | NBAC |