Chicago Sky add Olaf Lange as an assistant coach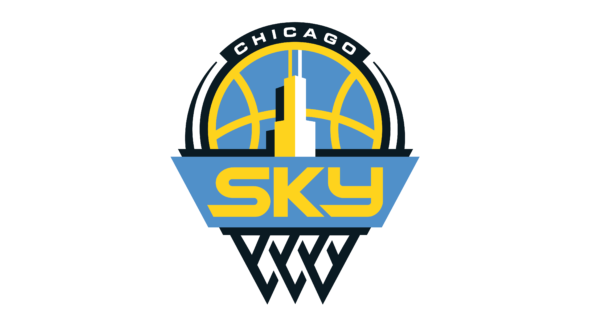 After his first year as the Chicago Sky head coach/general manager, James Wade hires  Olaf Lange as an assistant coach.
"Olaf has a wealth of experience in the WNBA and abroad," Wade said. "He is no rookie, and has always been known as a very intelligent coach. He is a players' coach who brings immeasurable value to every team that he coaches. We are not satisfied with the season that we had last year, so I am extremely pleased to be able to welcome Olaf to our coaching staff. I'm confident his addition will bring us one step closer to reaching our ultimate goal."
From the team's release:
Lange, currently an associate coach with the Australian Opals in their quest to qualify for the Tokyo 2020 Olympics, brings more than 25 years of professional coaching experience to Chicago.

Prior to his role with Australia's national basketball team, Lange spent six years (2012-18) as the head coach of Russian powerhouse UMMC Ekaterinburg. During his tenure, Lange led UMMC to five straight Russian Premier League championships (2013-18) and two FIBA EuroLeague titles (2013, 2016).

"I am thrilled and honored for the opportunity to be a part of the Chicago Sky and to work alongside James Wade and his coaching staff," Lange said. "It is an exciting time to join the Sky! I am looking forward to helping the team to achieve their goals in any way I can."

After obtaining a degree in sports science at Humboldt-Universität zu Berlin in his hometown of Berlin, Germany, Lange's coaching career began in 1995 as an assistant coach for German women's basketball team BTV 1846 Wuppertal. He was promoted to head coach in 1997 after helping guide the team to a 1996 FIBA EuroLeague championship. With Lange as head coach, the team went on to claim the German League championship for five consecutive seasons (1998-2002).

Lange served as head coach for both the German women's national basketball team (2001-2003) and the women's under-20 squad (1999-2002). In 2003, he was named assistant coach for the German men's national team and head coach of the German under-20 men's team. That same year, Lange served as assistant coach for Germany's Mitteldeutscher Basketball Club as they earned the FIBA Europe Cup title, as well as an assistant coach for Spain's Ros Casares Valencia, leading the team to the FIBA SuperCup championship. In 2005, he was brought on as associate head coach for Liberty University's Lady Flames, where he spent two seasons.

In 2007, Lange accepted his first WNBA coaching role when he joined the now-relocated San Antonio Stars as an assistant coach. Lange was on the coaching staff that led the Stars to the WNBA Finals for the first and only time in franchise history in 2008. He was named associate head coach for the team in 2010, under then-head coach Sandy Brondello.

He has since served as a consultant for various WNBA teams, including the Phoenix Mercury and the Los Angeles Sparks – where he worked alongside current Chicago Sky assistant coach Bridget Pettis, an assistant with Los Angeles at the time. 

Lange will join Pettis and Emre Vatansever, who has been promoted from player development coach to assistant coach, on Wade's bench for the upcoming 2020 WNBA season.