Stanford tops Pac-12 Preseason Polls; Preseason Media All-Conference Team announced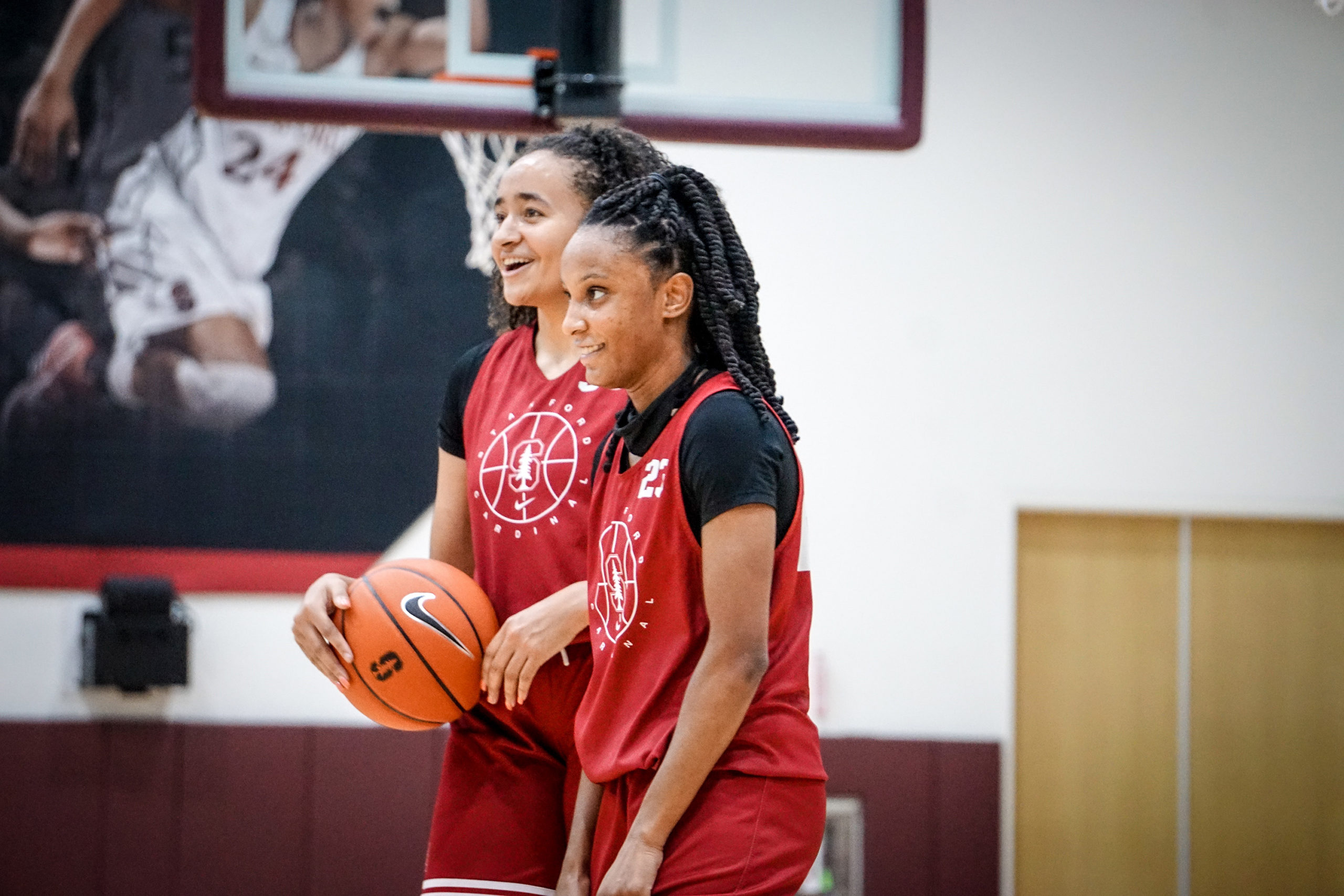 Preseason Media All-Conference Team
Stanford head coach Tara VanDerveer is only five wins away from surpassing the legendary Pat Summitt as the winningest coach in women's college basketball. And to start the season, her Cardinal squad tops the Pac-12's preseason poll with votes from media and the league's head coaches. Nationally, Stanford comes in No. 2 in the Associated Press Preseason Poll.
The Cardinal obtained 19-of-21 first-place votes in the media poll and 10 first-place selections in the coaches poll. Arizona came in second in the media poll and tied with Oregon for second in the coaches poll. The  Ducks came in third in the media poll.
The regular season tips off on Wednesday, November 25.  This season, the conference transitions to a 22-game, double-round robin schedule "in an effort to maintain the most control over scheduling and environment during the COVID-19 pandemic," according to the league. Pac-12 play will span 12 weeks from Dec. 4, 2020, to March 1, 2021, with the 2021 Pac-12 Women's Basketball Tournament scheduled for March 4-7 at Mandalay Bay Events Center in Las Vegas.
Media Poll
| Team (First Place Votes) | Points |
| --- | --- |
| 1. STANFORD (19) | 248 |
| 2. ARIZONA (1) | 225 |
| 3. OREGON | 201 |
| 4. UCLA | 200 |
| 5. OREGON STATE (1) | 174 |
| 6. ARIZONA STATE | 135 |
| 7. USC | 130 |
| 8. UTAH | 94 |
| 9. CALIFORNIA | 76 |
| 10. COLORADO | 75 |
| 11. WASHINGTON | 53 |
| 12. WASHINGTON STATE | 27 |
Coaches Poll
| Team (First Place Votes) | Points |
| --- | --- |
| 1. STANFORD (10) | 120 |
| 2. ARIZONA (2) | 103 |
| 2. OREGON | 103 |
| 4. UCLA | 88 |
| 5. OREGON STATE | 83 |
| 6. USC | 69 |
| 7. ARIZONA STATE | 61 |
| 8. UTAH | 52 |
| 9. COLORADO | 43 |
| 10. CALIFORNIA | 31 |
| 11. WASHINGTON | 24 |
| 12. WASHINGTON STATE | 15 |
Preseason Media All-Conference Team
| | | | |
| --- | --- | --- | --- |
| Name | Yr. | Pos. | School |
| Erin Boley | Sr. | F | Oregon |
| Kennedy Brown | So. | F | Oregon State |
| Aleah Goodman | Sr. | G | Oregon State |
| Lexie Hull | Jr. | G | Stanford |
| Haley Jones | So. | G | Stanford |
| Taylor Jones | So. | F | Oregon State |
| Brynna Maxwell | So. | G | Utah |
| Aari McDonald | Sr. | G | Arizona |
| Michaela Onyenwere | Sr. | F | UCLA |
| Charisma Osborne | So. | G | UCLA |
| Alissa Pili | So. | F | USC |
| Sedona Prince | R-So. | F | Oregon |
| Cate Reese | Jr. | F | Arizona |
| Sam Thomas | Sr. | F | Arizona |
| Kiana Williams | Sr. | G | Stanford |
Honorable Mention (received votes from four-or-more members of the media)
Francesca Belibi (So., STAN), Taylor Chavez (Jr., ORE), Jazlen Green (So., CAL), Dru Gylten (Jr., UTAH), Mya Hollingshed (Sr., COLO), Taylor Mikesell (Jr., ORE), Endyia Rogers (So., USC), Jaz Shelley (So., ORE), Jaylyn Sherrod (So., COLO)