WBCA announces 2021 'So You Want To Be A Coach' Class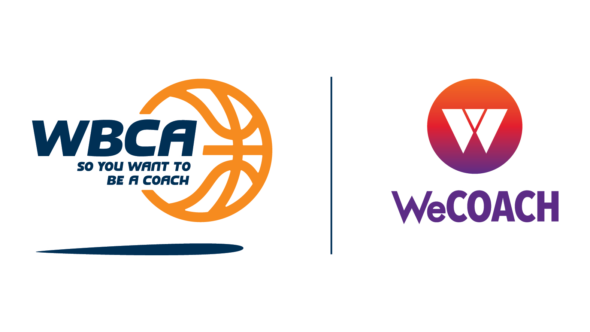 The Women's Basketball Coaches Association, in partnership with WeCOACH, announced the class for the 18th "So You Want To Be A Coach" program.
The objectives of the "So" program are to increase the understanding and application of skills necessary to secure coaching positions in women's basketball, increase the understanding and awareness of competencies necessary for success in coaching, introduce female basketball players to coaches and administrators, and raise awareness of the existing talent pool of female basketball players who have a passion and interest in coaching the game of women's basketball.
Each student-athlete will participate in the one-day online workshop on March 30.
| | | |
| --- | --- | --- |
| Name | Institution | Division |
| Kaitlin Aylward | University of St. Francis (IL) | NAIA |
| Jessica Camarda | Adelphi University | NCAA II |
| Sydney Ann Cottrell | Texas A&M University | NCAA I |
| Jayla Davis | Sacred Heart University | NCAA I |
| Jessica Day | Jacksonville State University | NCAA I |
| Gabrielle Doud | Western Colorado University | NCAA II |
| Aaliyah Dunham | Xavier University | NCAA I |
| Julie Fournier | Colorado Christian University | NCAA II |
| Sydney Goodson | Kansas State University | NCAA I |
| Claire Gritt | University of Denver | NCAA I |
| Emily Hatfield | Tennessee Tech University | NCAA I |
| Jordynn Hernandez | University of Texas–Arlington | NCAA I |
| Kelly Jekot | Penn State University | NCAA I |
| Camryn Johnson | Francis Marion University | NCAA II |
| Taylor Kissinger | University of Nebraska | NCAA I |
| Breion Knox | Fairleigh Dickinson University–Florham | NCAA III |
| Kyra Lambert | University of Texas | NCAA I |
| Tierney Lockett | Lewis University | NCAA II |
| Makayla Mabry | Abilene Christian University | NCAA I |
| Mallory Odell | Longwood University | NCAA I |
| Elizabeth Oswald | University of Wisconsin–Stout | NCAA III |
| Eveline Parsons | Tusculum University | NCAA II |
| Destiny Pitts | Texas A&M University | NCAA I |
| Katherine Puda | Brandeis University | NCAA III |
| Zion Sanders | University of Iowa | NCAA I |
| Anne Secrest | Indiana Wesleyan University | NAIA |
| Dakota Spears | Siena Heights University | NAIA |
| Faith Troshynski | Concordia University (NE) | NAIA |
| Abby Vampatella | Gordon College | NCAA III |
| Chinickqua Walker | Clemson University | NCAA I |
| Aaliyah Wilson | Texas A&M University | NCAA I |
| LaKaitlin Wright | Towson University | NCAA I |