USA earns gold at inaugural FIBA 3×3 AmeriCup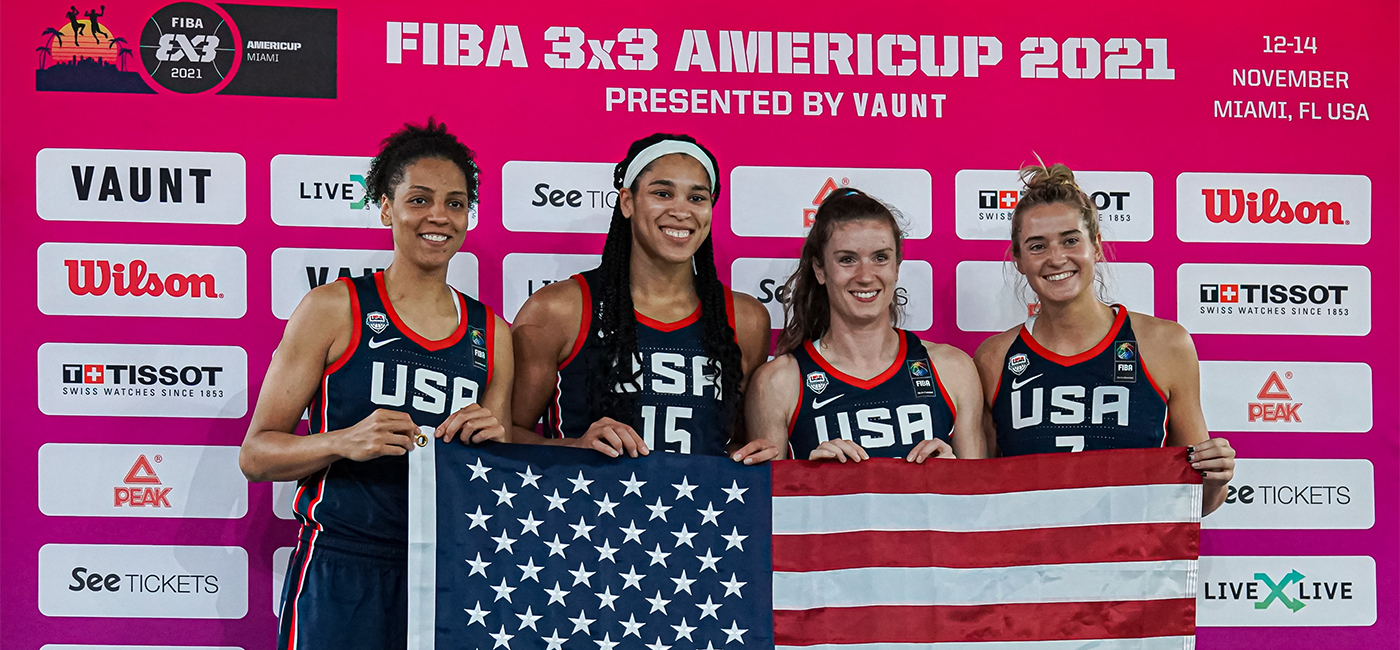 Led by center Brionna Jones (Connecticut Sun), the USA 3×3 Women's AmeriCup Team went undefeated (5-0) in the inaugural FIBA 3×3 AmeriCup on Sunday. Held in Miami, the event was a qualifier for the 2022 FIBA 3×3 World Cup. The USA already won a berth in the World Cup by virtual of winning the gold at the Tokyo Games.
"I was excited to come down to Miami and play 3×3 basketball for the first time, and it feels good to get the gold medal on my first try," Jones said. "I just wanted to come out here and do whatever I needed to do to help the team win a gold medal."
The U.S. beat silver medalist Brazil in the final game, 21-9. Canada won the bronze after downing Puerto Rico 18-12.
The gold medal squad also included Haley Gorecki (Duke), Cierra Burdick (Seattle Storm), Blake Dietrick (Princeton)
Joe Lewandowski (Point Park University) served as head coach for the USA men's and women's teams. The U.S. men's team also won gold.