The WNBA to honor Brittney Griner this season; all teams to feature BG42 court decals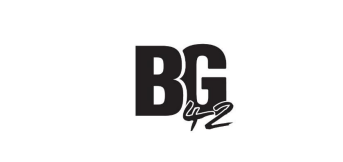 The WNBA will honor Phoenix Mercury center Brittney Griner this season with her initials and jersey number to be featured on the sideline of all WNBA courts. Griner has been detained in Russia since mid-February after Moscow airport authorities claim to have found vape cartridges containing cannabis oil in her luggage. She plays in Russia during the WNBA offseason.
"As we begin the 2022 season, we are keeping Brittney at the forefront of what we do through the game of basketball and in the community," WNBA Commissioner Cathy Engelbert said in a statement. "We continue to work on bringing Brittney home and are appreciative of the support the community has shown BG and her family during this extraordinarily challenging time."
In a new development Tuesday, the U.S. State Department now considers Griner to be unlawfully detained.
"The Department of State has determined that the Russian Federation has wrongfully detained U.S. citizen Brittney Griner," an official from the State Department said. Griner's case is now assigned to Special Presidential Envoy for Hostage Affairs Roger Carstens and an interagency team.
The league will grant the Phoenix Mercury both roster and salary cap relief so the team can have a replacement player until Griner, who will be paid her full salary, returns home.
Philanthropic initiatives organized by the Mercury will take place in the Phoenix area during tip-off weekend this season which begins Friday, May 6. Each WNBA team will support "BG's Heart and Sole Shoe Drive," a  partnership with the Phoenix Rescue Mission. Griner began the initiative in 2016 to support the area's homeless population.
"In conjunction with the league, the other 11 teams, and those closest to BG, we will work to keep her top-of-mind as we tip the 2022 season," Jim Pitman, the Mercury's Executive Vice President and General Manager.  "While we await her return, our main concern remains for her safety and well-being. Our fans will miss her impact on the court and in our community, and this gesture of including her initials on every court and our BG's Heart and Sole Shoe Drive activation in every market are for them and for her."