"Bring BG Home" rally set for July 6 in Phoenix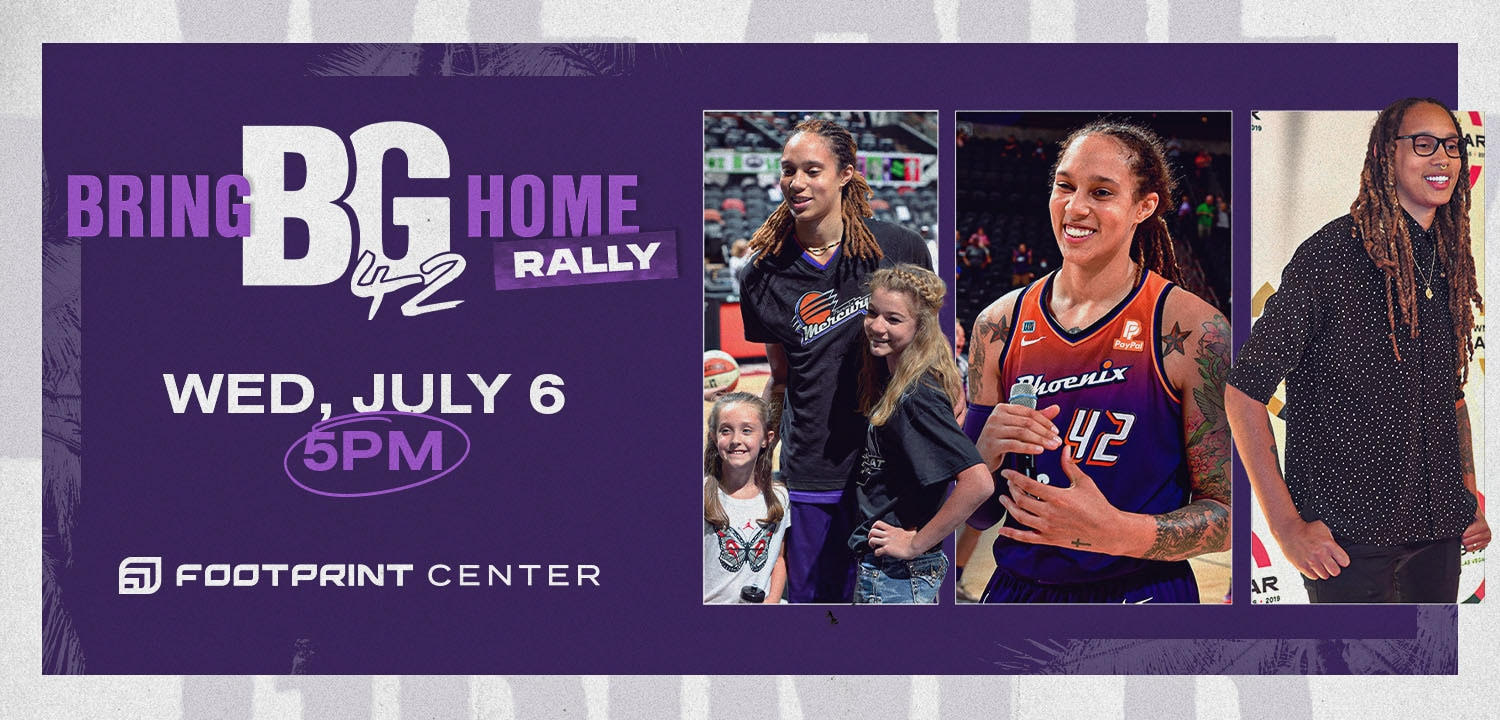 The Phoenix Mercury announced that a public rally supporting the franchise's star center, Brittney Griner, will take place Wednesday, July 6, at 5 p.m. at Footprint Center. The team coordinated the planning of the rally with the office of Congressman Greg Stanton of Arizona.
The rally will be free and open to the general public.
From the Mercury:
The rally will advocate for the immediate and safe return of Mercury star Brittney Griner, and for all government and non-government agencies involved to do everything in their power to bring an end to her wrongful detention in Russia, which has now reached 133 days.
Stanton, former Mayor of Phoenix and longtime Mercury season ticket member, introduced a resolution calling for Griner's immediate release that was passed by the U.S. House of Representatives earlier this week.
Cherelle Griner, Brittney's wife, will be a featured speaker, and attendees are encouraged to bring signs, make their voices heard, and sign the petition at WeAreBG.org to demand that lawmakers prioritize Griner's return. The Mercury will also be collecting new and gently used shoes as part of BG's Heart and Sole Shoe Drive in partnership with Phoenix Rescue Mission