New York Liberty tops defending champs Sky to open the first round of WNBA playoffs, 98-91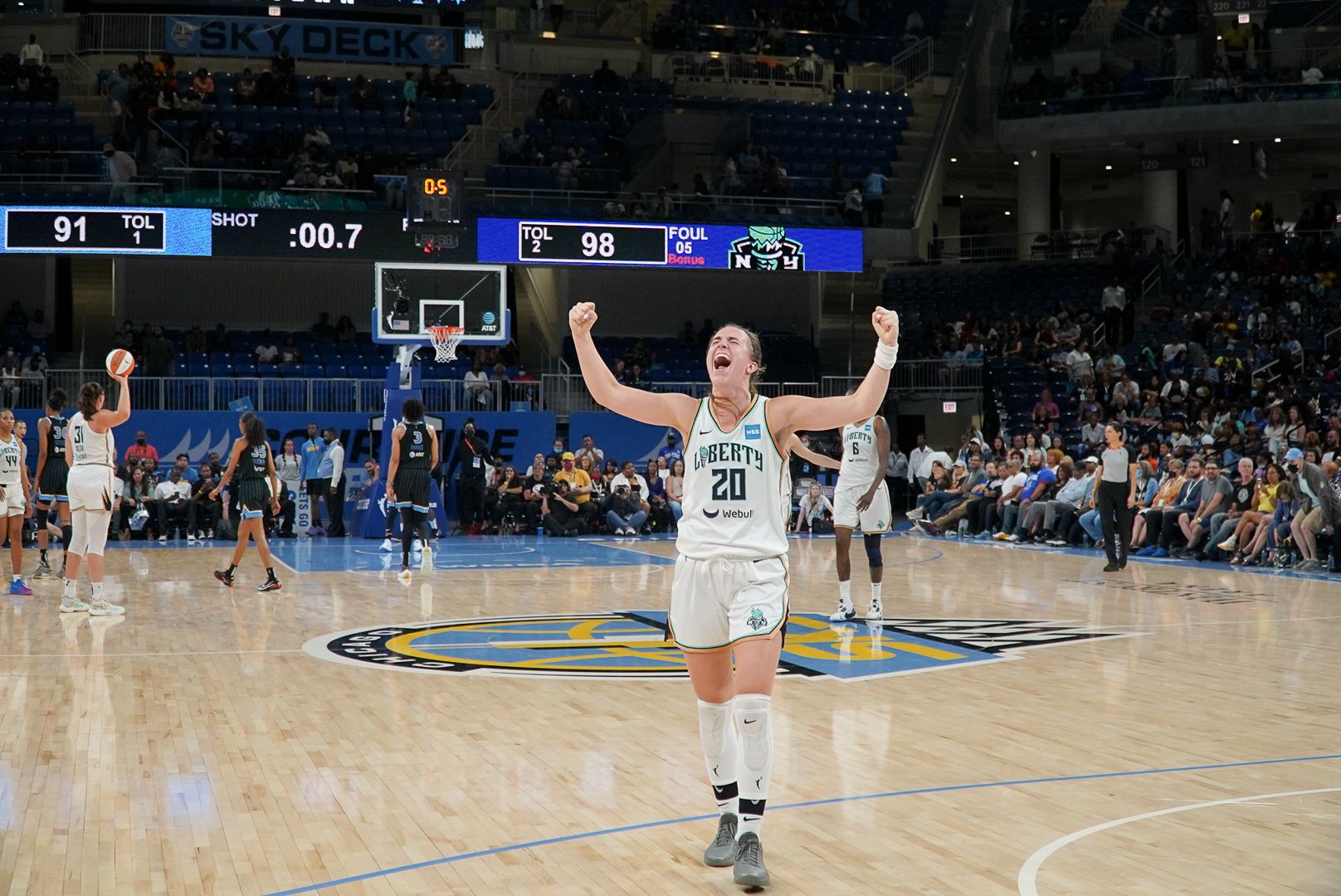 The New York Liberty (1-0) stunned the Chicago Sky (0-1), 98-91 on the road, to open the WNBA playoffs Wednesday night. Natasha Howard and Sabrina Ionescu led the charge to take down the defending champions in game one of the best-of-three, first-round series.
"We found a way to win by staying together and competing and then making plays when we needed to," said Liberty head coach Sandy Brondello.
The underdog team fought back after trailing at the end of the first quarter and withstood several runs by the Sky. The Liberty's 98 points set a new franchise record for single-game scoring in a playoff game.
Howard finished with 22 points, shooting 52.9% (9-17) from the floor, and added seven rebounds and three assists. Ionescu also scored 22 points, corralled seven rebounds, and dished out six assists. Betnijah Laney was also in double figures for the Liberty with 17 points plus five rebounds and five assists. Stefanie Dolson was also prolific, with 13 points and seven rebounds.
The win for the Liberty was the team's first playoff triumph since September 23, 2015. The team withstood a back-and-forth contest to come out on top with a 49.3% (37-75) field goal performance and 44% (11-25) from three-point land. The game added to New York's end-of-season win streak, now at four.
Kahleah Copper led Chicago with 21 points plus eight rebounds. Four other players also scored in double figures for the Sky: Allie Quigley (18 points, five rebounds), Candace Parker (17 points, ten rebounds, five assists), Azurá Stevens (16 points, four rebounds), and Courtney Vandersloot (13 points, ten assists).
The next game in the series is Saturday, August 20, at 12 p.m. ET in Chicago. If necessary, the third game will be at New York.
Las Vegas 79, Phoenix 63
The New York at Chicago game was the first of two playoff games Wednesday evening. In the second contest, top-seeded Las Vegas held off Phoenix 79-63. Kelsey Plum led the Aces with 22 points on her home court. The teams play game two on Saturday night in the Las Vegas.