Las Vegas Aces ink deal to have all home games televised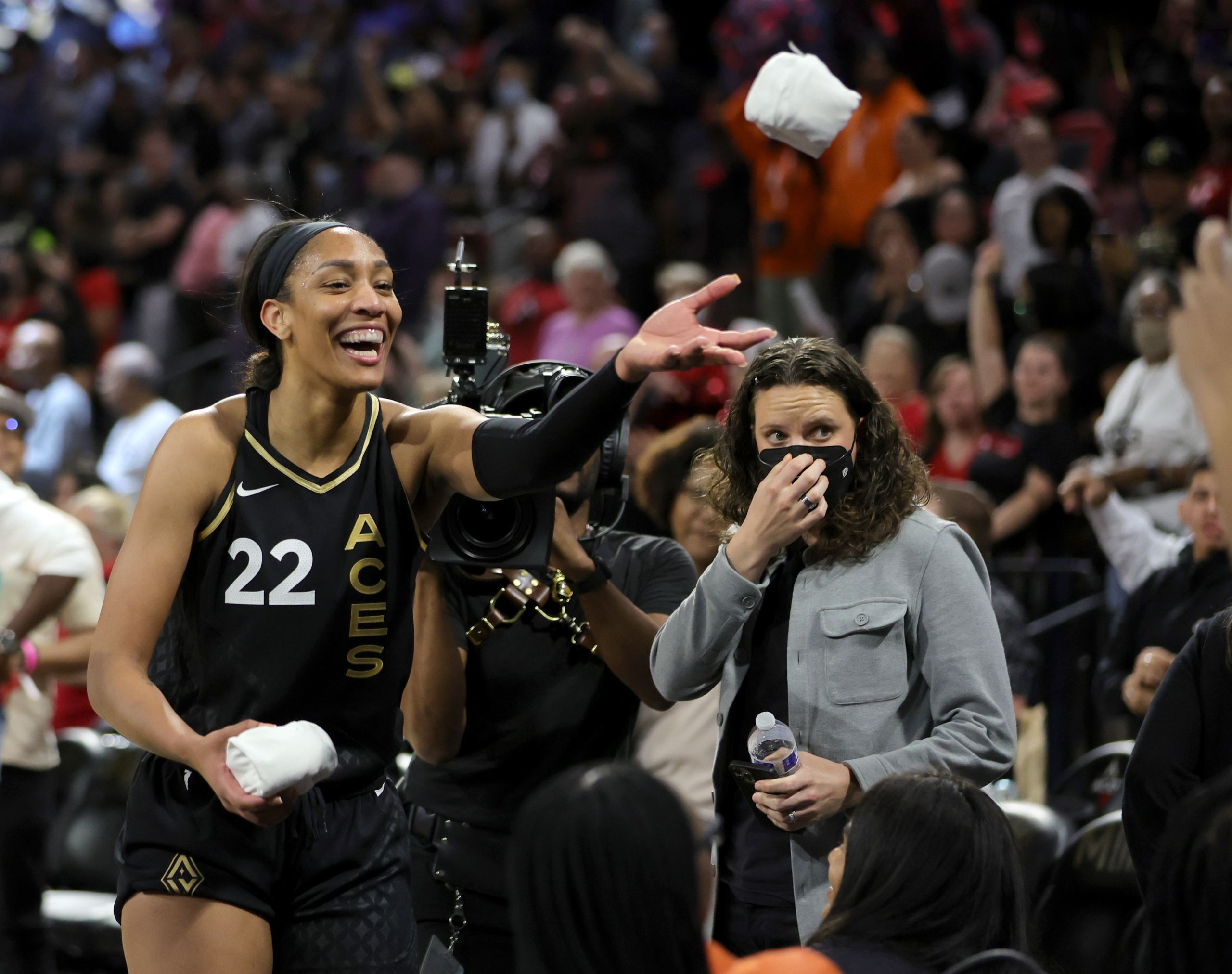 The Las Vegas Aces sealed a deal with Gray Media Group (FOX5/KVVU) to air all 40 of the team's 2023 regular season games on Silver State Sports & Entertainment Network (SSSEN). Games that are nationally televised are excluded from the schedule. In the deal, FOX 5 becomes the official broadcast home of the franchise.
SSSEN is a FOX 5 broadcast channel. The channel also airs UNLV women's basketball games during the college season. In addition, a minimum of 10 Aces games will be broadcast on FOX5.
"We are incredibly excited to partner with FOX5 KVVU this season as we look to become the first team to repeat as WNBA Champions in more than two decades," Aces President Nikki Fargas said. "Anybody who watched their all-day coverage of our championship celebration last fall knows the quantity and quality of assets that FOX5 has at its disposal to bring the Las Vegas community together. Thanks to this partnership, Aces fans will have greater access to our players and their stories this year, and we can't wait to start collaborating with FOX5 on the 2023 WNBA season."  
"The chance to partner with our beloved Las Vegas Aces is an incredible opportunity," Michael Korr, FOX5 KVVU vice president and general manager dsif. "FOX5 started the Silver State Sports and Entertainment Network to give local fans more options to watch their favorite teams in action. We're happy to be the new home for the World Champs." 
The SSSEN broadcasts will include a 30-minute pregame and postgame show. Schedule permitting, each FOX5 broadcast will include pregame and postgame shows as well. In addition, games will be re-broadcast on SSSEN the next day. 
Gray Media Group will also air "a weekly, 30-minute show featuring highlights, interviews, and behind-the-scenes access to the 2022 World Champions as they look to become the first WNBA team to repeat as champions in more than two decades."
Las Vegas begins play to defend its title  Saturday, May 20, at Seattle at noon PT. The team's first home game is Saturday, May 27, against Los Angeles at 6 p.m. The Aces will also host the 2023 WNBA All-Star Weekend for the third time in five years on July 14-15.