Dishin & Swishin November 17, 2011 Podcast: A roundtable discussion on the NCAA women's basketball season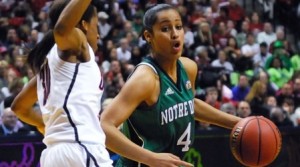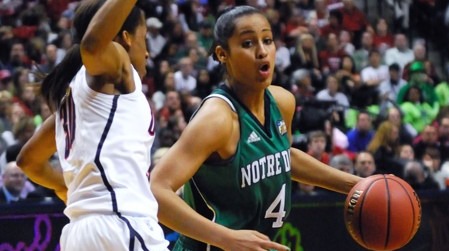 [display_podcast]
If it is time for a new basketball season, it is time to break out a Dishin & Swishin Roundtable! Always one of the most popular podcasts, it is gathering of some of the best minds that are involved in the women's game. On preview roundtables I have had players, coaches, print and Web journalists, and broadcasters. This week I have gathered three new members, and one returnee, media members from across the country, to discuss the 2011-12 NCAA women's basketball season.
The panelists are:
· Debbie Antonelli, ESPN and Fox broadcaster, co-host of the original women's basketball podcast, Shootaround, with Beth (Mowins) and Debbie
· Michelle Smith, espnW columnist and a well-respected journalist in women's basketball media circles
· John Altavilla, writer and blogger for the Hartford Courant
· Abby Waner, ESPN broadcaster
So, if you would like to be the smartest person in your circle of basketball fans on a wide variety of topics, you should listen to what the panelists have to say on topics such as:
· The best teams and best players, can anyone stop Baylor and Brittney Griner?
· The Irish is an experienced team led by Skylar Diggins but is Notre Dame ready to take the next step and win the title?
· Tennessee, is this the year?
· Life after the departure of stars Maya Moore, Kayla Pederson, Jeanette Pohlen and Danielle Adams for UConn, Stanford and A&M.
· What are the most interesting and compelling stories this season?
· Who are some of the players that are worth following that you may not be aware of?
· Is Elena Delle Donne the best player in the country?
And more!
I hope you enjoy this week's Podcast. Don't forget you can subscribe to Dishin & Swishin's podcasts on itunes, and follow on twitter @DishNSwish.