Dishin & Swishin January 26, 2012 podcast: No matter the field, Lisa Leslie strives to be the best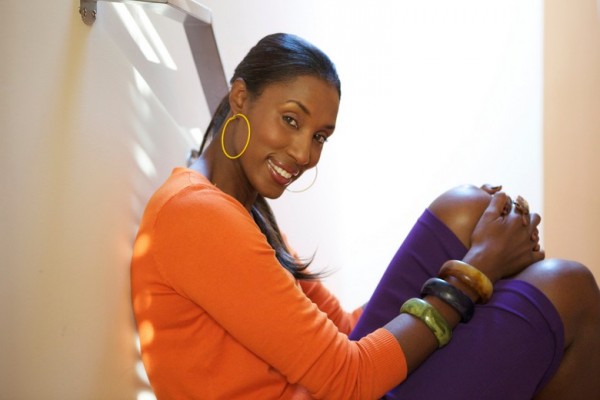 [display_podcast]
Last week's podcast featured one of the greatest point guards to ever play the game, Dawn Staley. This week, I was lucky enough to talk to one of the greatest, if not the greatest, post player.
In her playing days, she was tenacious on both ends of the court and never settled for anything less than championships or gold medals. On the runway, she worked with a top modeling agency. Now in the business world, Lisa Leslie continues to work to be the absolute best she can be in those endeavors too.
Las year was a big for the businesswoman Lisa Leslie. She became the first former WNBA player to become part owner of a franchise when she joined the group owning the Los Angeles Sparks. This brings her career full circle, from player, to broadcaster, to owner. In addition, she has launched the Lisa Leslie Basketball and Leadership Academy, designed to instruct children ages seven through eighteen about basketball and life, including academic and basketball tutoring.
Throughout my chat with her Leslie showed the knowledge that helped her be so successful; the confidence to share and instruct on what she knows; the self-confidence to not be afraid to let others do their jobs; and the desire to learn what she does not know. She freely admits her primary role with the Sparks right now is to promote in the community and try to bring back some of the lost season ticket holders, not to instruct general manager Penny Toler and new head coach Carol Ross on how to run the Sparks.
Still, Leslie has tremendous knowledge on post play and the Sparks would be foolish not to take advantage of that. Her analysis on how posts and guards need to get on the same page and help each other with entry passes is a "must listen."
We discussed her playing days, the Sparks, the growth of today's post players (literally), playing for USA basketball, winning gold medals, her goals as team owner, the formation of her academy, and more.
I hope you enjoy the podcast, and don't forget to follow us on twitter, @hoopfeed and @DishNSwish.