Paula Madison and Williams Group Holdings step up their role managing the Los Angeles Sparks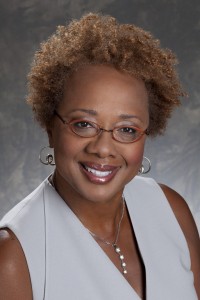 After over four years of investing in the Los Angeles Sparks, Williams Group Holdings LLC, led by managing partner Paula Madison, is increasing their role in the operations of the team.
Carla Christofferson and Katherine Goodman retain their investment as minority owners but will resign from the board of directors. The duo led an investment group that purchased the team in 2006 from Johnny Buss, the majority owner of the NBA Los Angeles Lakers. It was the fourth team in the league to have ownership independent of an NBA team (Connecticut Sun, 2003; Washington Mystics, 2005; Chicago Sky, 2006).
WGH is set to take a more active role in the day-to-day management of the Sparks and will emphasize strategic growth of the team. Madison will become the CEO.
"I am excited that Williams Group Holdings is able to have a more substantial role with the Sparks," said Madison in a statement. "I am honored to serve as CEO and I look forward to working closely with the Sparks as we meet the challenges and successes of the future. I plan to continue to execute our strategies and help lead us into the next phase of the growth of our business."
The Sparks, one of the original WNBA teams, will tip-off the 2012 WNBA regular season with back-to-back games against Western Conference rival Seattle, playing at the Storm on Friday, May 18. The Sparks home opener is Sunday, May 20.