What a difference five months can make for Tamika Catchings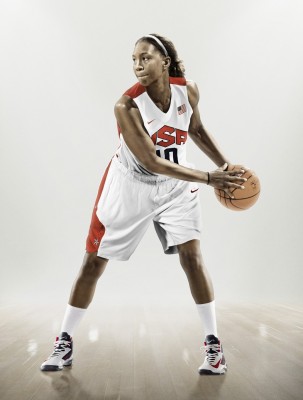 Indiana Fever star forward Tamika Catchings tore the plantar fascia in her right foot in game two of last season's WNBA Eastern Conference Finals. The 2011 MVP played limited minutes in game three, and the Fever lost. Catchings, who is no stranger to major injury, faced immediate rehabilitation.
She took it to heart. As a result, she is not only back to full speed in her training, but has been traveling a lot in search of her next endeavor in life.
"I am back to 100 percent," said Catchings last week. "I had to slow down after the season and let my plantar fascia, along with my body, heal. I've been playing for a long time and going overseas has taken a toll on my body, so I just wanted to take a break for a bit."
"Since I have been able to take my time recovering," she continued. "I feel great and have been working out on the court pretty much every day."
Besides court work, Catchings has been weight training, working out in the pool and doing Buda Khi: a combination of boxing, martial arts and yoga.
She recently signed a multi-year deal to remain with the Fever and is training not only for the upcoming WNBA season but also for the 2012 Olympic Games in London. She is on the list of 21 finalists to make the team. If she makes the cut, it would be her third time playing time in the Olympics.
"I am super-excited about that," said Catchings. "I have to make the team first, though – lord willing."
The purpose of her traveling in the last few months is "to figure out what her life after basketball will entail." But she is quick to add she is not necessarily thinking of retiring anytime soon; she just wants to be prepared.
"It's definitely a year-by-year deal," she said of any retirement decisions. "I hope to play for as long as I can based on how my body feels."
She is looking into several avenues for a future career, both inside and outside of basketball.
"I would love to continue doing motivational speaking, along with being an ambassador for the WNBA and travelling and doing appearances on behalf of the players."
No matter what she decides, Catchings is emphatic about continuing her non-profit organization, the Catch the Stars Foundation, which provides a variety of programs for youth in Indianapolis.
"Yes! I love being able to make an impact on our young kids' lives."